2015 Nexus 6 Release: What We Know So Far
As we push deeper into 2015 and are now in September, Google's new lineup of smartphones and updates to Android are coming soon. Over the last few months multiple reports suggest both a Nexus 5 and the new Huawei Nexus 6 for 2015 will be announced in September. Here we'll be going over everything we know so far.
Since as far back as March we've been hearing small reports and rumors that Google has a Nexus phone in the works, but they've been all over the map regarding what buyers should expect. After countless leaks we know a 2015 Nexus 5 will be made by LG, and this year users will get another Nexus 6, made by Huawei.

Read: Nexus 6 2015 Leak Reveals Key Details
In August a few photos emerged claiming to be the Nexus 6, with an odd hump on back to house a massive camera, and that same design has been rumored time and time again. We still don't know all the details or have a release date, but earlier this week one more solid source claims to know when Google's new phones will hit the Play Store, and arrive on carrier shelves. Read on for everything we know so far.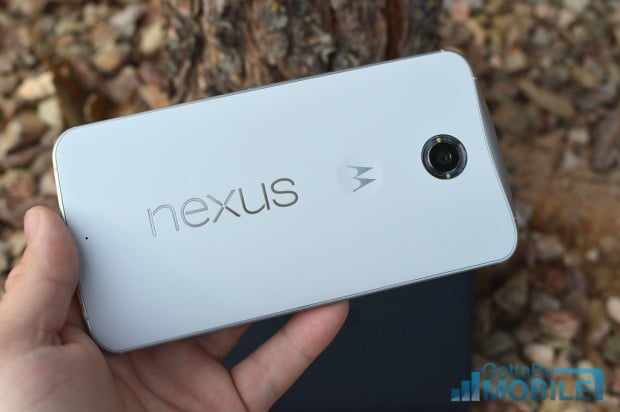 At this point it's pretty clear that Google will be taking the same approach and strategy as Apple and Samsung with its Nexus smartphones. That being two smartphones hitting two important size factors to reach as many potential buyers as possible. This has worked for years with Samsung, recently with Apple, and now Google looks to do the same.
Various reports are suggesting that a 5.2-inch LG Nexus 5 and a 5.7-inch Huawei Nexus 6 for 2015 will be announced and released (at least pre-order) at the end of September. Google's hitting the big-screen phablet market, but not cutting out those who'd like a smaller phone. Just like the Galaxy S6 and Note 5. As of right now both phones have leaked enough times that we feel pretty confident in everything we know so far. A few details may be off, but the two-device launch is almost a guarantee.

In 2014 the Motorola Nexus 6 was Google's biggest and most expensive Nexus smartphone ever. Coming with a 6-inch screen and a whopping $649 price tag. This was nearly double the cost of the Nexus 5 before it, and this year Google is going back to its roots. Meaning smaller screens and more affordable prices. Below is everything buyers should know about the Nexus 6 for 2015.
2015 Nexus 6 Release Date
This month most of the rumors all came together to report the same thing, and everything is pretty clear, except for the release date. That said, two solid reports have emerged suggesting the same timeframe, and one of those is the highly reputable CNET.
According to CNET and a few other sources, Google will be holding a small event in San Francisco on September 29th to officially announce and release two new Nexus smartphones. Those being the LG Nexus 5 and the Huawei Nexus 6. We're also hearing it could be the Nexus 5x and the Nexus 6x, rather than (2015) or "2nd Gen".
They will be the first smartphones to run Android 6.0 Marshmallow, the successor to Android 5.1 Lollipop. To take things further CNET claims both phones will be available for pre-order on the same day, in the Google Play Store. Meaning the release date is the 29th, not just a launch date.
Google themselves confirmed Android 6.0 Marshmallow will be released before the end of September, which is earlier than any other release. Google's prior software updates have arrived in October or November.
Originally rumors said the Nexus 6 would be exclusive to China, being made by a Chinese manufacturer, but it looks like both phones will be available on Google Play come September 29th. Just in time to take on the iPhone 6s, and the 5.7-inch Moto X Pure Edition.

As an Amazon Associate I earn from qualifying purchases.