3 Reasons Not to Install Galaxy Note 5 Nougat & 8 Reasons You Should
Install for the Changes to Quick Settings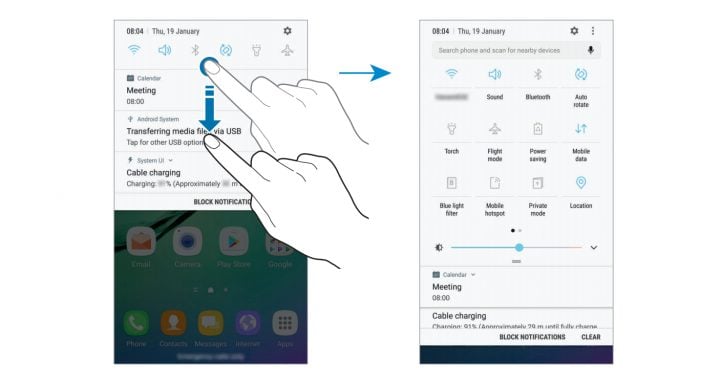 The Samsung Galaxy Note 5 Nougat update brings key changes to the device's Quick Settings tray. These changes also appear in the Galaxy S7 and Galaxy S6 Nougat updates.
The first thing you'll notice is the color change. You'll now see blue colored shortcuts, a change that fits in with the rest of Samsung's UI changes.
You'll also notice some additional shortcuts including one to the blue light filter we mentioned in a previous slide.
On top of that, you should be able to add shortcuts to third-party applications like Spotify and Twitter for easy access.
A Spotify shortcut would allow you to switch from Online to Offline mode without having to enter the application.

This article may contain affiliate links. Click here for more details.