5 Best T-Mobile Phones [August, 2014]
If you're looking for a brand new T-Mobile phone this month you're going to encounter a number of fantastic options. For many of you, narrowing down those options will be a difficult task so we want to help whittle them down for you. Here, we take a look at the devices we think make up the five best T-Mobile phones for the month of August.
We're getting closer to the fall and even T-Mobile CEO John Legere is getting excited about the prospects of an iPhone 6 release. Apple's iPhone 6 and Samsung's new Galaxy Note 4 are both expected to touch down in just a few short weeks and T-Mobile, one of the United States' popular carriers, will likely offer both.
Problem is, both devices fall outside of the month of August. Both the T-Mobile iPhone 6 release date and the T-Mobile Galaxy Note 4 release date are expected to arrive in September with iPhone 6 rumors firming up around September 19th. That date remains unconfirmed but there is a good chance we'll see the iPhone 6 and Galaxy Note 4 land in the middle of next month.
This means that those that are in need of a new smartphone this month are going to have to settle for T-Mobile's current smartphone lineup. Fortunately, the lineup is chock full of solid smartphone options. And while it's nice to have options, the amount of choice T-Mobile provides is enough to make some heads spin. That's why we want to help get you pointed in the right direction.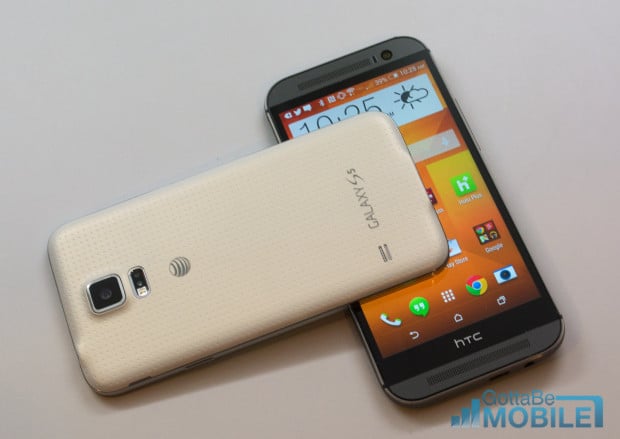 We are constantly bombarded with questions about which phones to buy. In particular, we're constantly asked about the best T-Mobile phones that money can buy. There are a number of different devices that we could recommend, the smartphone market is full of solid choices, but we want to narrow things down a bit and take a look at what we consider to be the top five.
These T-Mobile phones represent the devices that we'd recommend to friends and family. And while our list may differ from yours, these are the devices that Gotta Be Mobile editors have selected for recognition this month. We feel like the devices listed here deliver the best, all-around package for this month and this month alone.
With that in mind, here now are the five devices we think are the five best T-Mobile phones for this month.
HTC One M8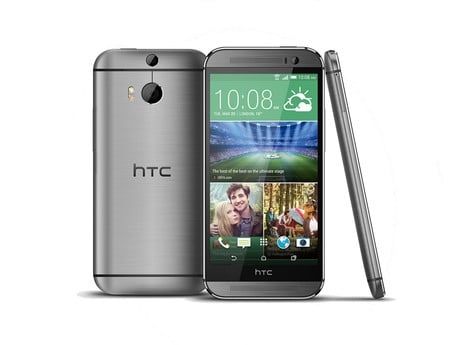 T-Mobile's version of the HTC One M8 remains one of the top options on its 4G LTE network and it will continue to be a solid option in the months to come thanks to solid hardware, updated software and a price tag that should only get more competitive as time moves forward.
HTC's new version of the HTC One comes with a premium metal design though HTC has added a microSD card slot for expanded storage. It also comes with a fantastic camera, HTC BoomSound speakers, a larger 5-inch 1080p display, and new motion gestures that work in conjunction with the device's Sense 6 software.
Remember, T-Mobile's not going to allow you to buy any of these devices on-contract, you must buy them off-contract, so pricing is going to be different than on-contract pricing at most carriers. For instance, the T-Mobile HTC One M8 costs $588 off-contract with $0 required up front.

As an Amazon Associate I earn from qualifying purchases.