iPhone 5 iOS 10.1.1 Update: 9 Things to Know in December
Its been a little more than a month since the iOS 10.1.1 release for iPhone 5. With that milestone in mind, we take an updated at look the most important things to know about the iPhone 5 iOS 10.1.1 update as we push into December.
The iPhone 5 iOS 10 update might be the last major operating system change for the aging former flagship. And while iOS 10 is a good one, it's far from perfect.
In the weeks since its release, iPhone 5 users have been complaining about a myriad of issues with the operating system. Fortunately, Apple's addressed some of these iOS 10 problems with bug fix updates.
The latest release is the iOS 10.1.1 update, a tiny bug fixer for the iPhone 5 and Apple's other iOS 10 powered devices. iOS 10.1.1 has been out for a month now but its days are numbered now that we've entered the month of December.
The iPhone 5 iOS 10.1.1 update is small if you're coming directly from iOS 10.1. If you're coming from something older, say iOS 10.0.2, your iOS 10.1.1 update will be much larger thanks to the previous versions of iOS 10. Their features are baked in.
Today we're taking a close look at the iPhone 5 iOS 10.1.1 update, bringing you up to speed on the most important things you as iPhone 5 owners need to know about your latest upgrade.
This roundup offers our quick iPhone 5 iOS 10.1.1 review, details about iPhone 5 iOS 10.1.1 problems, information about the iOS 10 downgrade, some iOS 10 jailbreak info, and more.
We'll continue to update this roundup with new information as we get it so check back for regular changes.
iOS 10.1.1 on iPhone 5 Review: One Month Later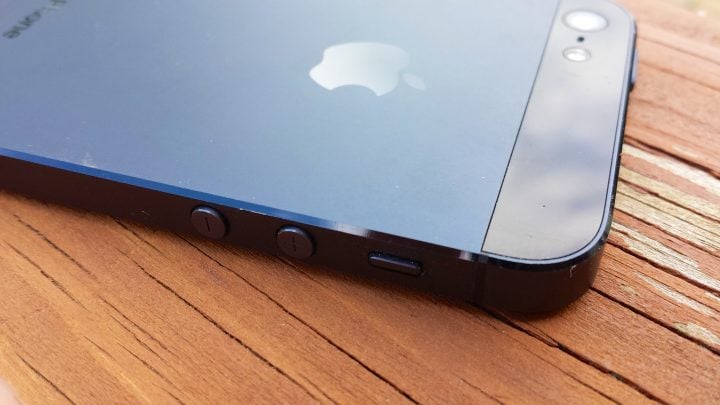 We've been using the iPhone 5 iOS 10.1.1 update for over a month and performance is still impressive on our device.
Battery life on the iPhone 5 is still holding up and we haven't noticed any abnormal drain after a month of heavy use. iOS 10.1.1 battery problems are swirling around but our fossil continues to give us a full day of use over a combo of Wi-Fi and LTE.
If you recently installed iOS 10.1.1 on your iPhone 5 and you're noticing weird battery drain, give it a couple of days to settle before fiddling with your settings. If the iPhone's battery fails to settle in two days after the installation, take action.
We've tested the iPhone 5 and its iOS 10.1.1 update with several Bluetooth devices, ISPs, and routers and we haven't noticed any issues with Wi-Fi, Bluetooth or LTE. We're using the iPhone 5 with AT&T's LTE/4G networks and both are behaving normally.
We haven't noticed any random reboots or major bugs but we have experienced some UI lag which is par for the course these days.
iOS 10.1.1 is stable but there's lag present when opening some folders, apps, Notifications, and Control Center. It's annoying but it's something we've seen in all previous versions of iOS 10. We also saw the problem with iOS 9 on board.
iOS 10.1.1 is performing well on our iPhone 5 but we recommend seeking out a second or third opinion, especially if you're coming to iOS 10.1.1 from an older version of iOS like iOS 9 or iOS 8.
You can no longer drop down to iOS 9 or iOS 8 so you'll want to be absolutely sure about iOS 10 and iOS 10.1.1 before making your move.