Apple Black Friday 2017: What to Expect
iTunes Gift Card Black Friday 2017 Deals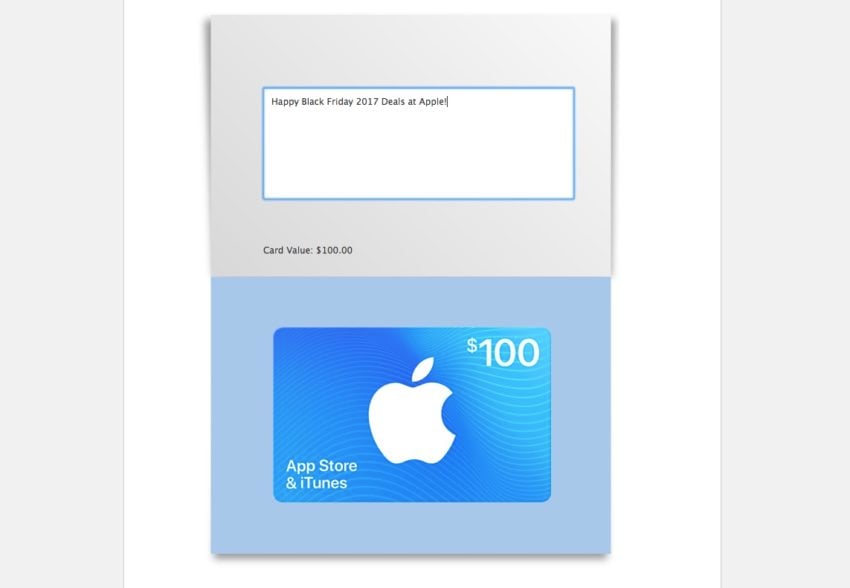 Every year we see iTunes Gift Cards go on sale and we expect this to happen again for Black Friday 2017.
You should count on around $20 off for a $100 iTunes gift card. You'll need to buy a $30 gift card or a $100 gift card to get the deals. Sometimes there is a combination deal where you only get a percentage off the second card.
Expect these at Best Buy, Target, Sam's Club and maybe Costco, but not directly from Apple.
With super affordable 4K movies on iTunes, this could be a good way for you to stock up on credit and then fill out your digital library.

As an Amazon Associate I earn from qualifying purchases.