8 Best Free Xbox Games: January 2018
Every week, the Xbox One's massive game catalog gets stuffed with even more new things to play. Don't spend your money on them just to have something new to play though. Xbox One also has a growing number of free Xbox games for you to try.
Free Xbox games and Games with Gold allow you to make your gaming dollars stretch. A copy of Call of Duty World War 2 and Assassin's Creed Origins can cost you $59.99. Purchasing a game with a season pass to collect its online content when it arrives pushes prices even higher. You will spend even more money on add-on content.
iPhones and Android devices allow you to enjoy their content with just a download. At a certain point, they offer you items that you can purchase to improve your gaming experience. The free Xbox games in the Xbox Store are the same. You can download them at no charge and play them for as long as you want. Expect their stores to fill with in-game items for purchase as you progress.
Xbox Live Gold gives gamers a steady stream of free Xbox games. Each month, access to four games are given to subscribers free. As long as you keep paying for the service, you keep access to these titles.
Read: 9 Most Exciting Xbox One Games
Here are the best free Xbox games available now. They all work on the Xbox One, Xbox One S and Xbox One X.
Best Free Xbox Games
Warframe
World of Tanks
Roblox
Fallout Shelter
Star Trek Online
Gigantic
Games with Gold: The Incredible Adventures of Van Helsing 3
Games with Gold: Tomb Raider Underworld
Warframe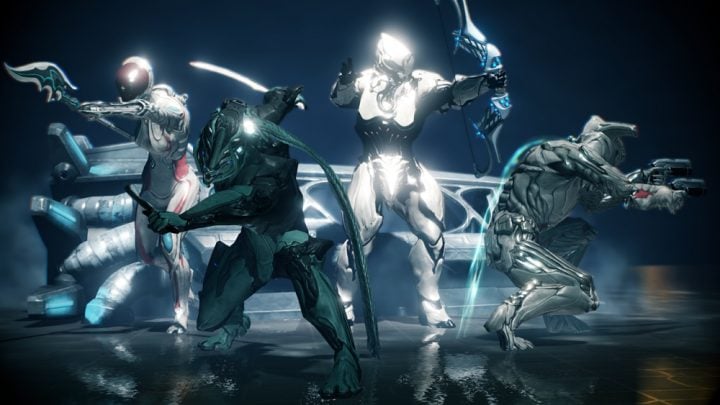 Many free-to-play games revolve around strategy or civilization building. Warframe is one of the free Xbox games that you can download now that doesn't. It's a third-person shooter.
The Tenno have just awoken after centuries of sleeping in stasis. Warframe takes its name from the suits that the Tenno use to do battle with the game's other races. There's the Greiner, who are clones of humans. The Corpus belong to a technology company with lots of robotic innovation at their disposal. Sentients consist of an alien race that's back to do battle.
Warframe features both player-vs-player combat and a single player experience.