Best Galaxy S8 Wireless Charging Pads
These are the best wireless charging pads for the Galaxy S8 and Galaxy S8+. We'll explain the difference between wireless charging and fast wireless charging, how it works, then recommend some of the fastest wireless chargers for your phone.
Read: Galaxy S8 Fast Wireless Charging: What to Know
You can find a variety of different chargers for the Galaxy S8. However, if you want your phone to recharge as fast as possible, follow our guide below for a "fast wireless charger". We've found wireless charging pads for under $12.99. Or, you can spend a little more for faster chargers, better materials, or one made by Samsung themselves.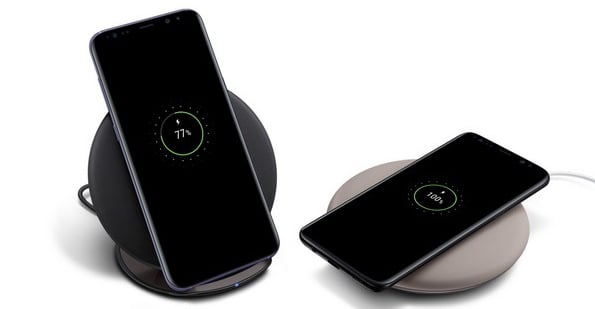 There are two different methods of wireless charging, PMA like at some coffee shops, and Qi which is the most popular method. Luckily the Galaxy S8 and S8+ work with both. It's an awesome and convenient feature that means any wireless charger you buy will work. However, the right one will work much faster.
Devices like the iPhone X or the new iPhone Xs only offer slow wireless charging, as do most chargers you buy in stores or at Amazon. Samsung phones can draw 10w of power, which allows for fast wireless charging. That's why you'll want to buy a "fast wireless charger". It makes this a feature you'll want to use, instead of just a convenience.
Read: Best MicroSD Cards for the Galaxy S8 and S8+
Now you don't have to choose between charging your Galaxy S8 fast with the wired charger that came in the box, or easy wireless charging at a slower rate. Fast Wireless is around 50-60 minutes faster than before, and only a hair slower than the wall charger.
Of course, the actual charging pad is still using a wire, because we're not that far into the future yet. You'll need to use the wall plug and cable that comes in the box with the Galaxy S8, and plug it into your fast wireless charger. Well, if it doesn't come with a plug already. Samsung's own Fast Wireless Charging Convertible Pad is our first choice, but there are others at a fraction of the cost in our roundup below.
Samsung Fast Wireless Charging Convertible Stand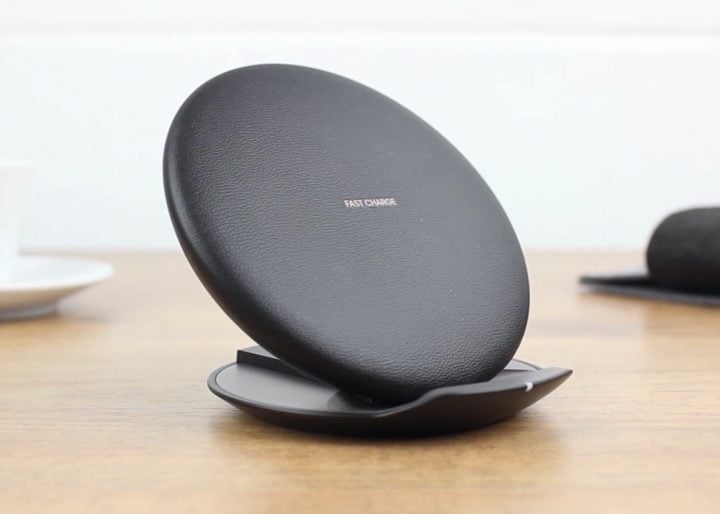 Over the years Samsung has released a slew of different wireless charging pads for buyers.
As a result, the company is back with their best wireless charging pad yet. The Samsung Fast Wireless Charging Convertible, for the Galaxy S8 and Note 8. As the name implies, this accessory is convertible.
By default, Samsung's charger is a flat puck or pad perfect for fast wireless charging. It has a beautiful design with a leather-like material for good looks. Perfect for your home office and such. However, slide it back and flip it up and we have a wireless charging stand or dock. Perfect for the bedside, watching videos and more. There are multiple coils too, so it will charge sitting in landscape or portrait mode. This is by far the best fast wireless charging pad, but it's also the most expensive. It comes in black or tan.
Buy it Now for $65.00 from Samsung
Keep in mind that while this is of Samsung's best options, you can find multiple official Samsung Fast Wireless Chargers for under $30 on Amazon. Older models that still work great.

As an Amazon Associate I earn from qualifying purchases.