Best Password Managers for Android
These are the best password managers for Android available in 2019. These days most people have several passwords protecting private info and it's hard to remember them all. And with the rise in hacks over the years security is more important than ever. We do everything on our phones, so these are the best password managers for Android.
Rather than use the same easy to guess code over and over again, or have to remember multiple logins for all the sites you visit online, let a manager do it for you. If you're using the same password for every site you need one of these apps. It isn't a question of if you'll get hacked, it's when.
You'll want one that's safe, secure, easy to use, and will auto-fill login forms for you. Basically the perfect balance of security, features and price. Some will then save everything and generate one stronger main password for you, and sync all these features to your PC. Here are our favorites.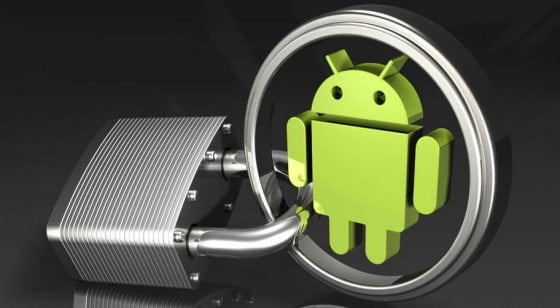 In 2019 cybersecurity should be a top priority. Using typical weak passwords (like only numbers) or using the same one over and over again won't cut it anymore. If hackers gain access to one account, they can essentially take over everything you do. Research from a 2019 study shows "123456" or "password" are still the most popular passwords millions of people use. That's terrible and downright ridiculous.
If you fall into the above category, stop it, we're here to help. Creating an extremely strong password that's different for every site is really easy, and you don't have to remember them all. Let a password manager on your phone do it for you.
Best Password Managers for Android
LastPass
1Password
Keeper
Dashlane
Enpass
SafeInCloud
Google
Password managers like 1Password will generate a unique code and remember it for you. We used the generator to get "d:t\p,?B2=KV>[r%" as a password option, which as you can see, would be extremely hard for hackers to figure out. I can't remember that, but the app can.
You don't have to remember a confusing password either, so it can be extremely long and very secure. You put all your passwords into one place, then secure them behind the app. Most from our list below have excellent features for free users or are even more powerful for a small fee. And while some cost more than a few dollars, they're extremely helpful. And honestly, these days can you really afford not to use one? Think about it.
At the end of the day use a password manager for Android to create multiple strong passwords for everything you do. Then lock that all behind one more super password for the app. Enable two-factor authentication, or access them all with a fingerprint. It's that easy. Try some of our favorites today.
LastPass
When it comes to using a password manager, you've probably heard of LastPass. That's because it's one of the most popular mainstream apps, and it's absolutely loaded with features.
As the name implies, it will create the last password you'll ever need. One master password (which can be under two-factor authentication or a fingerprint) will lock away all of your other login credentials and passwords behind a secure vault. One that is secured with an AES 256-bit encryption and more.
This app will store passwords and logins, create online shopping profiles, generate strong passwords, track personal information in photo & audio notes, and more. It auto-fills logins and passwords for websites, apps and forms. The free version is even cross-compatible with your phone, laptop, tablet and home computer. Just sign into Lastpass, and it handles the rest. It will sync data so you're never stuck without access to something. Everything works after you enter the master password.
Users can even add notes or photos of credit cards, passports, other passwords, pin codes, health insurance cards and more. Basically, it will keep anything important safe and accessible.
At the same time LastPass features a password audit tool, that will let you know if current ones being used are too weak. It's a great option that's completely free. Additionally, for $36 a year, there are even more features and family sharing options available to those in need.