Entourage eDGe Dual Screen eBook Reader on Video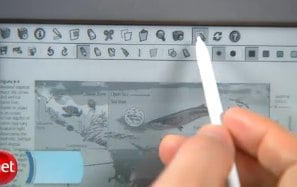 CNet's Ina Fried went hands on with the intriguing dual screen Entourage eDGe eBook Reader and put up some video of her experience. She says it is still a bit rough around the edges given that she's looking at a pre-production unit of a version 1 product. According to Fried the company's goal for the eDGe is to replace text books. Remember this device comes with a stylus and has some note taking ability. That stylus has other functions as well, as you can see in the video after the jump.


As an Amazon Associate I earn from qualifying purchases.