189 PS4 & Xbox One Fallout 4 Mods You Should Try Right Now
Simple Camping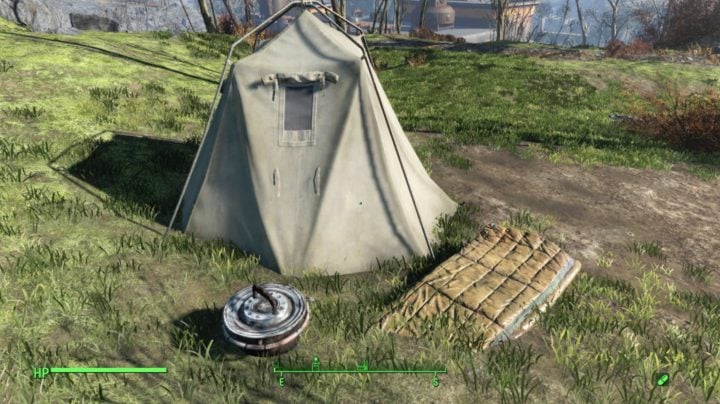 There are some extensive camping mods for Xbox One (Conquest is one of our favorites and its featured deeper in this list) but the PS4 mod limitations limit what developers can do for Sony's console. Fortunately, the developer behind Workbench Anywhere has conjured up a nice camping mod for the PlayStation 4. Simple Camping is indeed simple but it gets the job done.
Simple Camping allows you to create some neat items via the game's Chemistry Workbench. First and foremost, it lets you create a camp fire that operates as a cooking workbench.
It also lets you create a sleeping bag and a tent. There are fragile versions of both the tent and sleeping bag that allow for them to be destroyed.
The camping equipment will stay where it spawns so if you don't want it sticking around indefinitely in one location, you'll need to use the fragile version.
It's a solid alternative to the more extensive Xbox One camping mods.

As an Amazon Associate I earn from qualifying purchases.