189 PS4 & Xbox One Fallout 4 Mods You Should Try Right Now
Nuka Cola Classic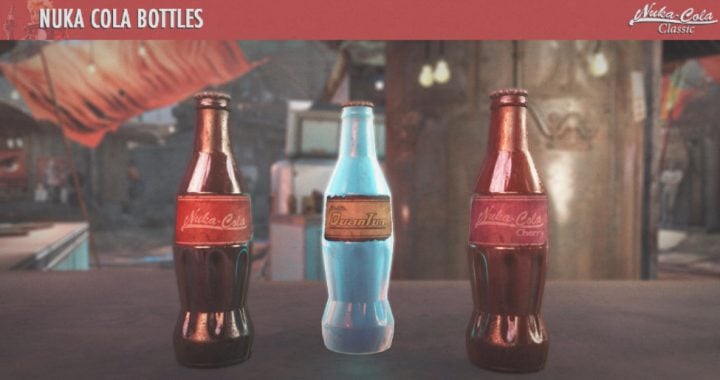 This is another Fallout 4 mod for those that want to take a trip down memory lane.
Nuka Cola Classic is from the developer that makes Wasteland Imports and it's an excellent mod for those that enjoyed the content from Fallout 3 and Fallout New Vegas.
The mod replaces the look of Fallout 4's Nuka Cola bottles with bottles inspired by Fallout 3 and Fallout New Vegas.
In an effort to stay consistent, the developer has edited the game'sadvertisements and billboards to reflect the look of the new bottle.

As an Amazon Associate I earn from qualifying purchases.