189 PS4 & Xbox One Fallout 4 Mods You Should Try Right Now
NPCs Travel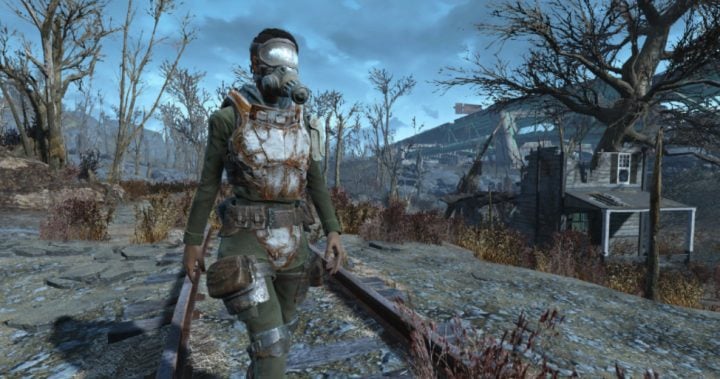 Looking to add some new NPCs to your game? Well then take a look at NPCs Travel, a mod that adds more than 80 new types of NPCs to the game.

New Humanoid: Adventurer, Hunter, Scavenger, Mercenary, Minuteman, Brotherhood of Steel, Gunners, Raiders, Super mutant.
New Non-humanoid: Hunter's Dog, Attack Dog, Guard Dog, Mutant Hound.
New Robots: Assaultron, Eyebot, Mister Gutsy, Mister Handy, Protectron, Sentry Bot.
You'll see these NPCs in over 200 locations around the Commonwealth and you'll be able to interact peacefully with a few of them.
For instance, the hunter will sell items that he or she obtained via, yup, hunting. Scavengers will sell you a bunch of junk.
If you want to liven up your travels around Fallout 4's vast world, try this mod. It'll spice up your adventuring. Oh, and it's now available for PS4.

As an Amazon Associate I earn from qualifying purchases.