FIFA 18 vs FIFA 17: What's New
This is what's new in FIFA 18. EA builds on the switch to Frostbit with upgraded player models and more realistic in-game animations — and that's just the start of the new FIFA 18 features. This is how the FIFA 18 vs FIFA 17 comparison stacks up as we learn about the upgrades EA is delivering this fall. We've updated this list with new videos showing off FIFA 18 features.
While we are still learning about new FIFA 18 features, this will help you decide if FIFA 18 is worth buying, or if you should pick up FIFA 17 at a discount. we'll see more FIFA 18 gameplay in the coming months that walk us through even more changes to FIFA in 2017.
One of the biggest concerns with sports games is that EA will simply deliver a roster update and a few minor changes. By letting you know how FIFA 18 vs FIFA 17 stack up, you can make a judgment call on whether the upgrades are worth paying for.
The FIFA 18 release date is September 29th, but if you buy the special edition, you can play on September 26th and you get other bonus items. We're already starting to see some FIFA 18 deals that will cut 20% or more off the price of the game.
Here are the new FIFA 18 features and the changes from FIFA 17 that you need to know about as you wait for FIFA 18 to arrive in September. We expect to learn more about the game in August.
My Journey Season 2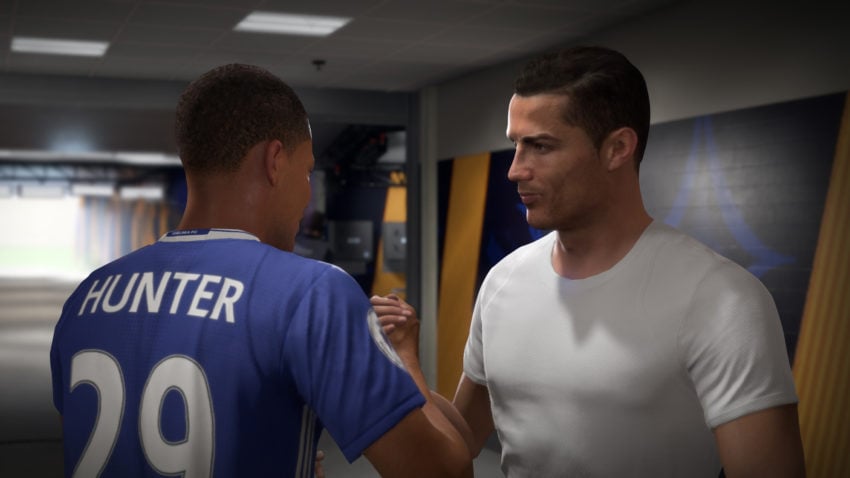 Did you enjoy playing as Alex Hunter in The Journey? If so, you are in for a treat. EA is bringing The Journey back in FIFA 18 with all new seasons and you'll likely see him switch clubs.
EA did not share many details about the new season of The Journey, titled Hunter Returns. We do know that Cristiano Ronaldo is one of the new cast members that you will see in The Journey as Alex Hunter learns from Ronaldo. You'll find yourself playing in Brazil on a summer break and then off to LA to start your pre-season tour.
Expect to learn more about this mode soon with a proper trailer for The Journey: Hunter Returns that can outline some of the major plot points.

This article may contain affiliate links. Click here for more details.