Galaxy Nexus Price Drops Again at Verizon
Verizon has dropped the Samsung Galaxy Nexus price once again and while the deal is part of a summer sale, it may end up staying permanent.
The Verizon Galaxy Nexus, which the carrier dropped from $299.99 to $199.99 earlier this year, is now available for a mere $149.99 at the carrier. The price drop is part of Verizon's summer sale and the $50 discount is an instant price drop when the device is purchased online.
That means that those looking to snag it in-stores will likely be greeted with the familiar $199.99 price tag.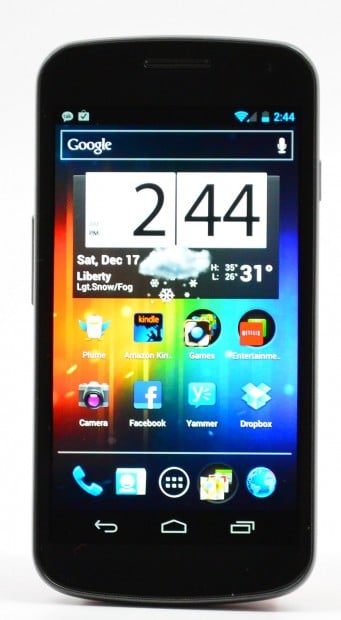 Read: Galaxy Nexus Review.
This is certainly a price looking at for those that are unable or unwilling to buy the smartphone through third party retailers like Amazon and Wirefly who often offer up the Galaxy Nexus for as low as $50 on-contract.
It's also worth looking at now that the Galaxy Nexus has received its Android 4.0.4 update from Verizon which has shored up a lot of the issues that device owners had been having since the phone launched back in December 0f 2011.
Gone are the random reboots, the sluggish UI, the crashes and the freezing, all of which have been replaced by a solid piece of software that owners can be proud of.
Read: Verizon Galaxy Nexus Update: Final Impressions and Performance.
Now, as Droid-Life points out, Best Buy apparently thinks the Galaxy Nexus is on its last leg. Translation, the retailer thinks the device is at the end of its life, likely because of the Samsung Galaxy S III which hits Verizon in July.
This could mean that the Galaxy Nexus price drop could be a permanent one, lasting beyond the summer sale that Verizon is currently hosting.
Is that a given? No, but we wouldn't be surprised.