Galaxy S9 Pie Update: 10 Reasons to Get Excited & 4 Not To
The Samsung Galaxy S9 Android Pie update is confirmed and there are some reasons you should, and perhaps shouldn't, be excited about Samsung's plans for the flagship.
The company's finally confirmed its first batch of Android Pie updates and the Galaxy S9 and Galaxy Note 9 are first in line to the new operating system and Samsung's new One UI.
An early version of the Galaxy S9 Pie update recently leaked giving select users a chance to try the software and its changes ahead of the official release.
Those that don't want to use leaked software are in luck because the first version of Android Pie for the Galaxy S9 and Galaxy S9+ is close.
Samsung's confirmed an imminent Galaxy Android Pie beta which will give users an official way to try new features and test for bugs before the update is officially pushed out around the world.
We still don't have the full picture just yet, but we have enough to outline the most exciting changes coming with the Galaxy S9 Android Pie update's release.
Of course, with the update still in development, we could see the list of features change over time, but these are the features we're currently most excited about.
We also want to share a few things that have the potential to disappoint some Galaxy S9 and Galaxy S9+ users in regard to the update and its impending release. We'll take you through those in this guide as well.
Get Excited Because the Galaxy S9 Pie Beta is Close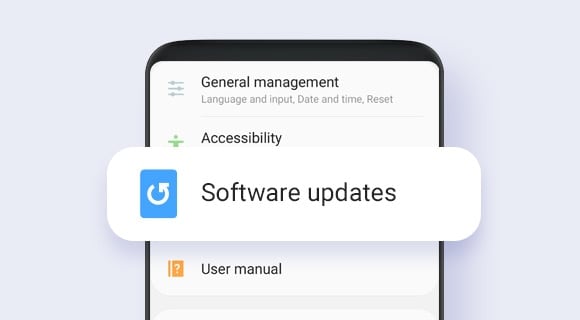 A few days ago, Samsung made several changes to the EULA and FAQ pages for its Galaxy Beta Program. The updates mentioned the Galaxy S9 and Android 9.0 Pie all but confirming a Galaxy S9 Android Pie beta.
Samsung's finally confirmed an Android Pie beta and it looks like Galaxy S9 and Galaxy S9+ testers in select regions will get to test the software starting sometime in November.
Reports indicate the beta will go live in Germany on November 15th though we don't know if that's the same date for the United States and South Korea.
We expect the Galaxy S9 Android Pie beta to stretch over several weeks and we expect it to help Samsung cut down the number of bugs and performance issues, something that should help to stabilize the official version of the update.
The Galaxy S9 Android Pie beta will be free to try. If you don't want to wait, you can try the beta early thanks to a leak.
Those interested in trying Android Pie in November will need to signup for the beta program through the Samsung Members/Samsung+ app.