Google Search App for iPad Overhauled, Brings New Design and Features
In addition to its Chromebook announcement earlier, Google has unveiled an updated Google Search App for Apple iPad's running iOS 4.0 or higher which brings a brand new UI to the table as well as some new features that might just inspire you to start using the application if you haven't already or to start using it more if you've already got it installed on your tablet.
With the redesigned UI comes a more interactive approach to searching. Google has implemented Google Instant into the application which means you'll start getting search results before you're even finished typing.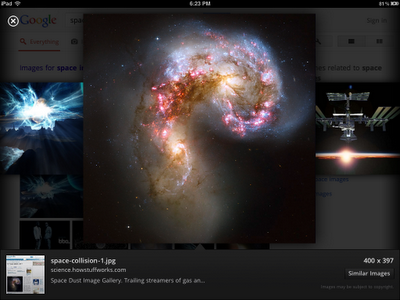 Once you find the site you're looking for, the page loads up on a new slide-in panel that layers over your search results. Simple swipe and you can head back from the page to your search.
There is also a new image carousel that enhances your picture viewing experience, a way to swipe through your search history visually, and a feature called Instant Previews which lets you preview web pages before you open them.
The update also brings a little magnifying glass in the upper right corner that allows you to highlight relevant information on a web page, a +1 button so that you can share your favorite content, and there is also a new Apps menu that makes it easier to access your favorite Google apps. Gmail for instance.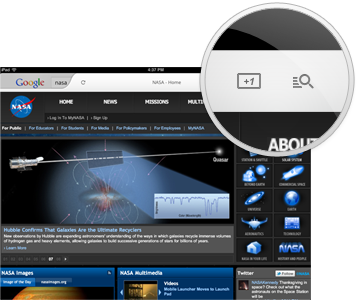 Google's Search App for the iPad is available right now and you can find it right here.