iOS 13.6 Release Date: Tips & Tricks
Apple's iOS 13.6 update is the next version of iOS 13. We don't have a precise iOS 13.6 release date yet, but the roll out is getting close.
iOS 13.6, which was originally called iOS 13.5.5, is currently in beta testing which means a pre-release version of the firmware is available via Apple's developer program.
The company's also pushed the iOS 13.6 update into its public Beta Software Program. The Beta Software Program is free to anyone with a compatible device and Apple ID.
If your phone is struggling on iOS 13.5.1 or below, and you can't wait for the official release, you might want to move your device to the iOS 13.6 beta.
iOS 13.6 is a milestone release (x.x) which means it will bring a mix of new features and under-the-hood improvements to iPhone users.
It's an exciting update, particularly for those dealing with iOS 13-related problems, and one that many iPhone users have their eye on as we push into July.
Sale
Apple iPhone 11 Pro Max, 256GB, Midnight Green, Fully Unlocked (Renewed)
Fully unlocked and compatible with any carrier of choice (e.g. AT&T, T-Mobile, Sprint, Verizon, US-Cellular, Cricket, Metro, etc.).
The device does not come with headphones or a SIM card. It does include a charger and charging cable that may be generic, in which case it will be UL or Mfi (Made for iPhone) Certified.
Inspected and guaranteed to have minimal cosmetic damage, which is not noticeable when the device is held at arms length.
Successfully passed a full diagnostic test which ensures like-new functionality and removal of any prior-user personal information.
Tested for battery health and guaranteed to have a minimum battery capacity of 80%.
iOS 13.6 Release Date
Apple hasn't confirmed an official iOS 13.6 release date, but the release is getting close.
The company has released the iOS 13.6 GM (Golden Master) which is the final version of the beta. That means you can expect iOS 13.6 to touch down alongside iPadOS 13.6 later this month, possibly as soon as next week.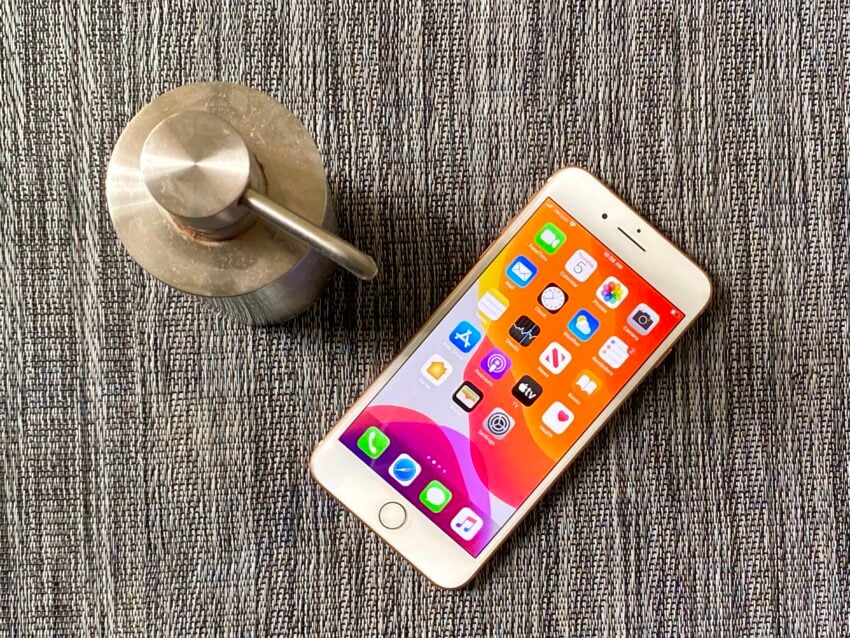 With the iOS 13.6 release date firmly on the horizon, it's a great time to start preparing yourself, and your iPhone, for the its arrival.
In this guide we'll outline some tips and tricks that could come in handy as we close in on what will likely be the next iOS 13 release for iPhone.
Prepare for the iOS 13.6 Release Date
With the iOS 13.6 release date getting close, some of you might want to start preparing for the software's arrival.
iOS 13.6 will require space on your phone's internal storage. If you don't have enough, iOS will temporarily remove some downloadable parts of apps installed on your device. Occasionally, this still isn't enough and you'll be forced to manually delete files.
If you're running low on storage, use this time to do some cleanup. Go into your iPhone's storage and delete the files (photos, apps, etc) you don't need anymore.
This will help make room for the iOS 13.6 download and it could also improve your iPhone's overall performance
You should also start backing up the data you store on your device(s). Data loss issues are pretty rare these days, but there's always a chance something gets lost in the shuffle. It's better to be safe than sorry.
If you're moving up from a newer version of iOS 13, iOS 13.6 probably won't log you out of your apps and services. That said, we recommend having your Apple ID/iCloud/third-party app login information handy just in case.
This might seem tedious, but a little prep work will help you avoid issues before, on, and after the iOS 13.6 release date.
Last update on 2020-08-13. This post may contain affiliate links. Click here to read our disclosure policy for more details. Images via Amazon API