iPad 2 Now Available at Apple.com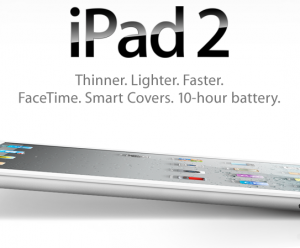 The Apple iPad 2 doesn't go on sale at retail stores until 5PM local time at stores across the U.S. today, but you can place your order right now at Apple.com. All 18 versions of the iPad 2 are up for sale, but you'll have to wait up to five business days to get your iPad if you order today. If you can't wait to get an iPad 2, you'll have to go to a retail store.
The Apple iPad 2 was scheduled to go on sale at 1am today.
The iPad 2 starts at $499 and ranges up to $829 for the 64GB Wi-Fi + 3G model. No matter your preferences in color, capacity and wireless, you're only allowed to purchase two per order. Apple's listed the ship date for all models as 3-5 business days, which means you'll have to wait a few days longer to get your hands on the iPad 2 than those that choose to go the retail route.
If you do decide to go buy an iPad 2 in person later today, you'll have plenty of options. Apple, Verizon Wireless, AT&T, Target, Best Buy and Walmart stores will all be selling the iPad 2 later this afternoon. Of course, a big unknown is how many iPad 2 units will be at each store and which models will be available.
There will likely be many more iPad 2's available tomorrow than there were of the original iPad when it launched. The wide selection of retail partners is more evidence of plenty of iPad 2 units to go around.
iPad 2 at Apple.com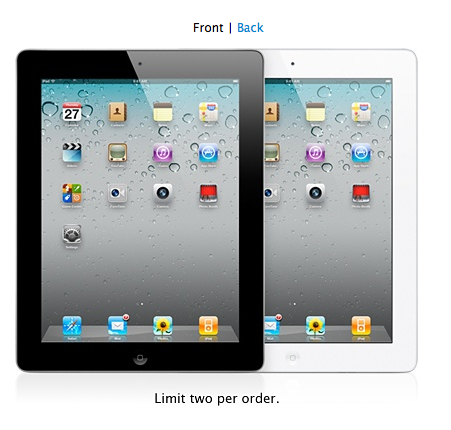 When ordering the iPad 2 at Apple.com you'll have to choose between 18 separate models. You need to decide if a black or white bezel is your style, how much storage capacity you need and if Wi-Fi-only or Wi-Fi + 3G is right for you.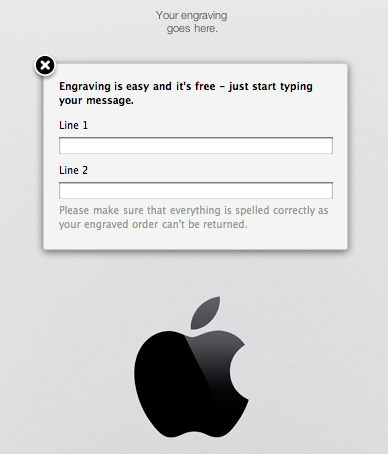 One thing that you can get at Apple.com that you can't get at a retail store is a free engraving on the back of your iPad 2. A word of warning though – your engraved iPad 2 can't be returned.
Apple is also taking orders for all of the recently announced accessories. The iPad Smart Cover is up to $69 if you want leather and the HDMI adapter is another $39.
In order to cut down on iPad 2 scalping, Apple is limiting buyers to two iPad 2 units per order.
Apple is currently offering free shipping for all iPad 2 purchases. There are no expedited shipping options and it appears all iPad buyers will be in the same 3-5 day waiting boat.