Motorola Droid Bionic: New Photos Surface as Launch Nears
Yesterday, we saw the new Motorola Droid Bionic surface in two photos that showed off its backing. And while those gave us a pretty clear cut view of its "new and improved design", there were some stones that were unturned.
Today, those stones were all unturned as Droid-Life has leaked out an entire gallery of Droid Bionic photos that show off everything from the display, to the design, to the Android 2.2.3 lock screen.
There is also one photo that shows off 0% battery life. Extremely promising especially if you've used one of the current 4G LTE smartphones. I'm joking, of course.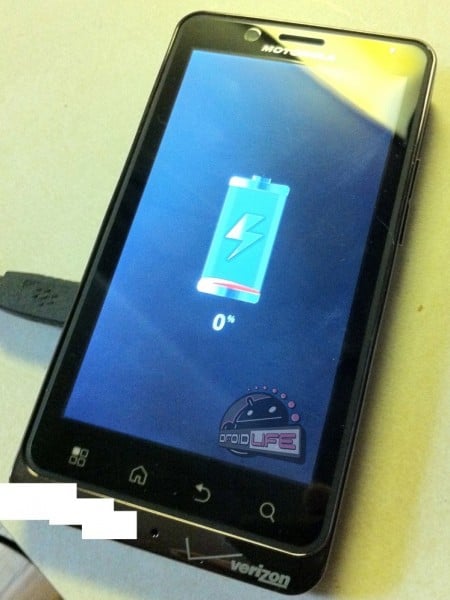 Now, as the report points out, this is a slightly older model than the one we saw yesterday. Same phone, just a bit older. How do we know this? Well for one its 4G logo has been moved and two, it's running Android 2.3.3 which is semi-old software.
I don't know, I'm kind of liking it guys. It reminds me of a larger Motorola Droid 2 and I really liked the Droid 2. Still, I think I liked the old design better, probably because it was more distinguishable and had its own flavor. That being said, it's hard for me to complain about a 4G LTE device with a Droid style form factor. It makes me giddy.
What do you guys think? Loving it? Or hate it? Kind of hard to tell at this point.