Samsung Droid Charge Gingerbread Update Rolling Out Now
We had heard that the Samsung Droid Charge Gingerbread update was imminent and sure enough, this morning, our Inbox was flooded with people boasting of an update from Android 2.2. It appears several other places are hearing the same thing so we think it's pretty safe to say that one of Verizon's original 4G LTE phones finally has the upgrade it has been looking for.
In order to check for the update, head to your Settings and take a peek to see if you have a brand new piece of software waiting for you. It's an Over-the-Air (OTA) update but it doesn't hurt to at least take a look.
The update is going to be bringing a number of improvements beyond Gingerbread.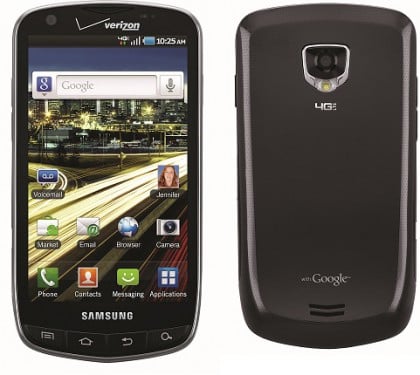 They include a new Download manager, different colors for the UI, bug fixes, and more. It's a solid update and one that will hopefully go smoothly for those of you that have been waiting for it for months.
Enjoy, folks.