The 5 Best Verizon Smartphones [August, 2013]
While the focus of some consumers might be on the smartphones ahead, others are likely going to be searching for their next device during the month of August. Specifically, shoppers are likely going to be looking at Verizon which remains one of the top option for those looking for their next device.
Verizon is still one of the top destinations in the United States, make no mistake about it. Yes, AT&T is gaining ground in terms of 4G LTE coverage and yes, AT&T recently was awarded a JD Power and Associates award for customer service. But that doesn't mean Verizon has fallen off. Instead, it remains one of the best carrier choices in the United States, something that is helped along by a fantastic smartphone arsenal that includes many of the top devices on the market.
That said, the carrier will also play host to several big name smartphones of the future with the iPhone 5S, Galaxy Note 3 and HTC One Max all rumored to be hitting its network at some point in the months ahead. While these smartphones might be tempting, there are those that simply need to buy a new smartphone during the month of August and fortunately for them, Verizon is going to have a wide swath of devices.
The new Moto X is thought to be coming out this month and the Droid MAXX, Droid Ultra and Droid Mini are already al confirmed for arrival in August. Needless to say, Verizon's lineup is going to be getting a boost. There are also some old favorites that should be attractive to buyers looking to join Verizon's network as well, devices that emerged in the first half of the year.
This is both good and bad for shoppers. Good because it offers options, bad because the selection makes it hard to narrow down the top options available.
To help with that, here are what we believe to be the five best Verizon smartphones for August, 2013.
iPhone 5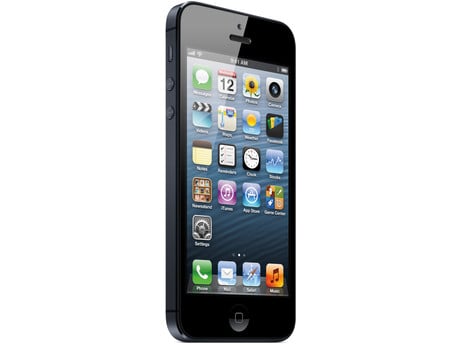 Yes, there are rumors of an iPhone 5S arriving in September. But make no mistake about it, the iPhone 5 is still a solid option and will remain one long after the iPhone 5S' arrival.
Read: iPhone 5 Review.
Thanks to fantastic hardware including a great camera and industrial design and software that will be updated for a number of years down the road, the iPhone 5 is a fantastic choice for those looking to sign a new contract.
The experience on it should improve after the update to iOS 7 which is slated to arrive in the fall, around the same time as the iPhone 5S.