65 Exciting Things You Can Do With the Apple Watch
Use Apple Watch as a Night Stand Clock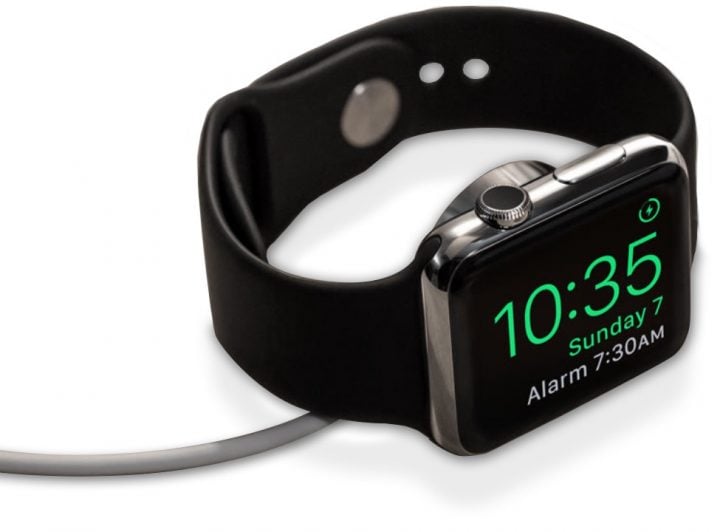 When you charge the Apple Watch at night, it will now default to showing you the time in a night friendly mode.
Plug your Apple Watch in and set it on the side to activate this mode. You can also use a charging dock, like the 10Design Watchrest, to charge and keep the watch on the side.
When the watch is not in use on the charger it will go blank. If you tap the watch or your nightstand it will wake back up. You can also tap on the digital crown to turn it on.