65 Exciting Things You Can Do With the Apple Watch
Use a Calculator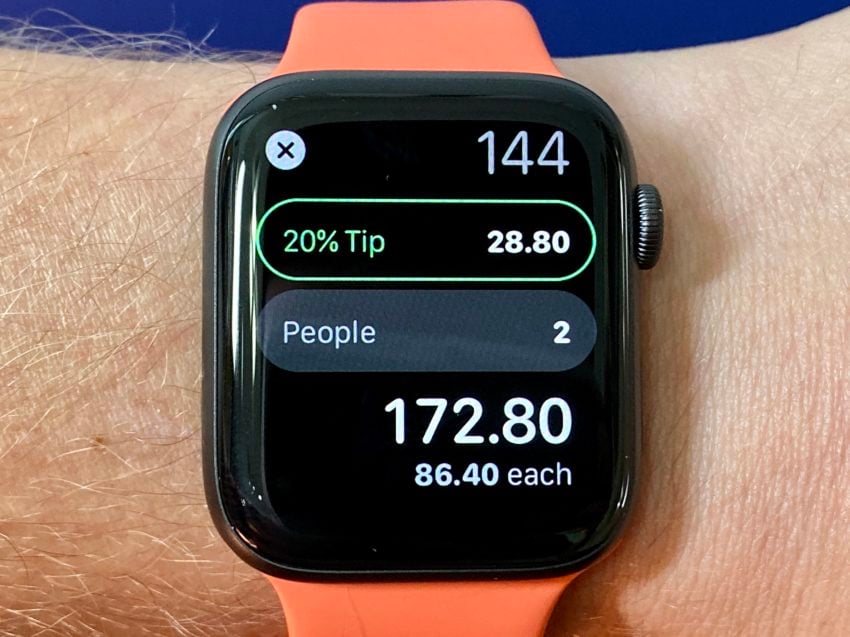 Apple finally lets you use a calculator app on your Apple Watch without looking for a third-party solution.
This lets you quickly perform many calculations and there is even a tip button to quickly get a tip for the amount you enter.
You can choose how much percent of tip to leave and even split the tip and bill between multiple people.