Top 5 Phones to Consider Before Buying the HTC One [August, 2014]
The flagship HTC One M8 is still a very solid smartphone option and one that you should definitely take a look at before settling on a new smartphone in August. That said, we think there are five phones that you absolutely must weigh before committing to the HTC One M8 this month.
In late March, HTC announced and released the all new HTC One M8, a new version of last year's HTC One that emerged as one of the best smartphones of the year and arguably, one of the best smartphones of all time. The new HTC One had some pretty big shoes to fill but fortunately for consumers, it filled them quite well.
The HTC One was, and still is, one of the top smartphones on the market. HTC's One M8 comes with an impressive sheet of features which include a spacious full HD display, speedy processor for games and multitasking, an impressive UltraPixel camera, and more. It also features HTC's Sense UI which some people like better than TouchWiz, the UI on board the Galaxy S5, and iOS.
Those specs, combined with an solid price tag, make the HTC One one of the best smartphone options on the market. Still, we think you need to check out the competition before settling.
We are constantly bombarded with questions about which phones to buy. In particular, we're constantly asked about the phones consumers should weigh against the HTC One M8. There are a number of different devices that we could recommend, the smartphone market is full of solid choices, but we want to narrow things down a bit and take a look at what we consider to be the top five.
These phones represent the devices that we'd recommend to friends and family. And while our list may differ from yours, these are the devices that Gotta Be Mobile editors have selected for recognition this month. We feel like the devices listed here deliver the best, all-around package for this month and this month alone.
That said, here are the top five smartphones to consider before buying the HTC One M8.
LG G3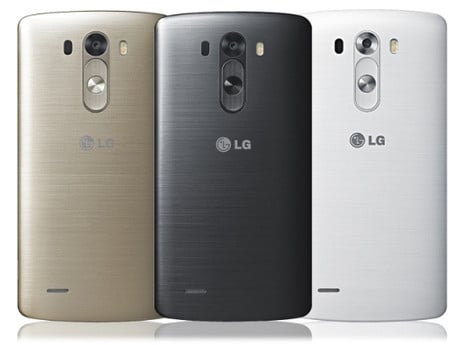 The LG G3 is finally available in the United States and unsurprisingly, it has taken its place amongst the best smartphones on the market.
LG's brand new flagship replaces the LG G2, a HTC One competitor, and it does so with some key ingredients including a beautiful QHD display, solid camera with Optical Image Stabilization, good battery life, fast processor, and a whole lot more. We like this phone and we like it a lot.
In fact, we consider it one of the top smartphone options on the market thanks to its hardware and its impressive array of software features and we think it's worthy of consideration over the HTC One M8. Especially when you consider the fact that its price has already dropped to the $100 level.

This article may contain affiliate links. Click here for more details.