Top 5 Phones to Consider Before Buying the iPhone 5 [August, 2014]
HTC One M8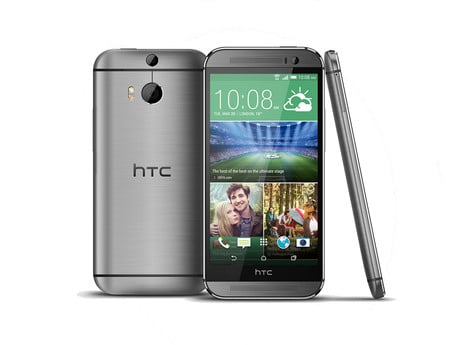 As we've pointed out numerous times, the new HTC One M8 is a device that walks the walk and talks the talk. This is a device that is certainly one of the iPhone 5s' top competitors and thanks to a cheap price tag through retailers like Amazon, it's an iPhone 5 competitor as well.
HTC's top flight smartphone comes with an impressive sheet of features which include a spacious full HD display, speedy processor for games and multitasking, an impressive UltraPixel camera, and more. It also features HTC's Sense UI which some people like better than TouchWiz, the UI on board the Galaxy S5.
The HTC One M8's price has dropped considerably since launch making it a smartphone that we think you need to rule out before buying a smartphone that's as old as the iPhone 5.
At the very least, take a peek at it to rule out HTC's Sense software.

This article may contain affiliate links. Click here for more details.