Top 5 Phones to Consider Before Buying the LG G3 [July, 2014]
Nexus 5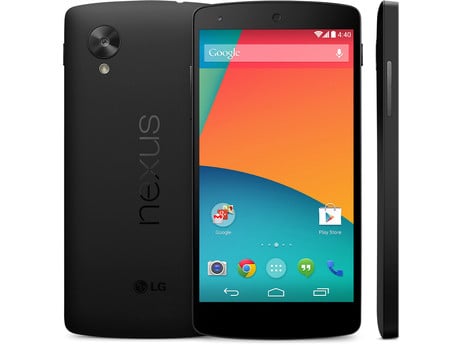 The Nexus 5 remains Google's top Android smartphone and a smartphone that we think prospective LG G3 buyers need to rule out before diving in with LG's G3.
You should check out the Nexus 5 for a few reasons but the most important is so that you can rule out its stock Android software. The Nexus 5 comes with basic, stock Google Android which is also called vanilla Android. Many people prefer it to LG's user interface.
The Nexus 5 also comes with some likeable hardware, fast software updates from Google and a cheap price tag that starts at $350 unlocked. That's a great price for one of the best Android smartphones ever made.
Do yourself a favor and consider this phone before coming to a decision on your next smartphone. Who knows, you might just pick this bad boy up.

This article may contain affiliate links. Click here for more details.