Top 5 Tablets to Consider Before Buying the iPad 4 [July, 2014]
Nexus 7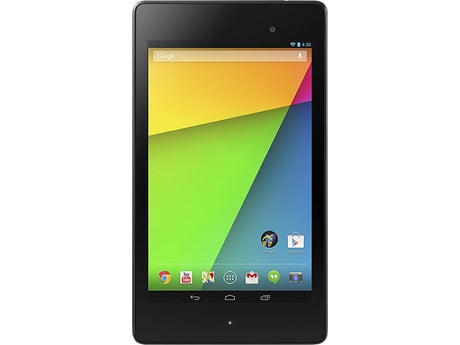 We were tempted to put the Nexus 10, Samsung Galaxy Note Pro 10.1, or Sony Xperia Tablet Z2 here but we just couldn't bring ourselves to do it. Google's Nexus 7, the current Nexus 7, is better than all of these even if it doesn't match the iPad 4 when it comes to screen size.
The Nexus 7 might be smaller than the iPad Air but it still packs a serious punch. Google's tablet comes with a sleek black matte design that is much improved over the original Nexus 7's form factor.
It also comes with a speedy quad-core processor, 2GB of RAM, a rear camera, and Android 4.4 KitKat, Google's latest version of Android. It also sports 4G LTE data for AT&T, T-Mobile and also Verizon Wireless, the nation's largest 4G LTE service provider.
It's compact, it's powerful and best of all, it's extremely cheap. Do yourself a favor and take a look at it. And if you think you need something bigger, check out the Nexus 10. It's also pretty good and a little bit bigger than the Nexus 7.

As an Amazon Associate I earn from qualifying purchases.