Verizon Lighting Up 19 New Cities with 4G LTE Tomorrow
The day has finally come for many of you in the United States as Verizon plans to roll out its 4G LTE network in 19 new markets tomorrow.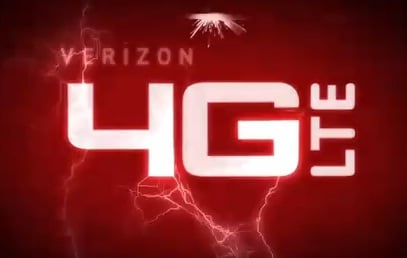 Many of you probably heard a couple weeks back about the roll out taking place on June 16th but in case you didn't, here is the list of cities that will be lit up in 4G LTE starting tomorrow.
Fresno and Sacramento, Calif.; Hartford, Conn.; Boise, Idaho; Fort Wayne and Indianapolis, Ind.; Flint, Grand Rapids and Lansing, Mich.; Dayton, Ohio; Erie, Harrisburg and State College, Pa.; Greenville-Spartanburg, S.C.; Sioux Falls, S.D.; Salt Lake City-Ogden, Utah; Spokane, Wash.; and Madison and Milwaukee, Wis.
We're hearing that residents of at least a few of these cities have been enjoying 4G LTE service already so tomorrow will just be a mere formality. In addition to the 19 new markets, Verizon will also be expanding its presence in Detroit and San Francisco.
After Thursday's roll out, Verizon's 4G LTE network will cover 74 metropolitan areas and more than 290 million Americans. Big Red expects to complete the roll out of its 4G LTE network by the year 2013.

As an Amazon Associate I earn from qualifying purchases.