6 Exciting Tablets for 2013
Nexus 7.7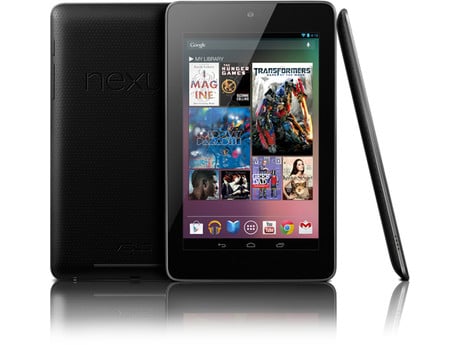 One of the shining stars of 2012, in terms of tablets, was the Nexus 7 from Asus and Google which launched in July with Android 4.1 Jelly Bean. And current rumors suggest that Google might be back for more in 2013.
Read: LG, Google to Cozy Up Again with New Nexus 5, Nexus 7.7?.
It appears that a Nexus 7.7 could be in the works for Google I/O in May, with the device's 7.7-inch display rumored to have 1920 X 1200-pixel resolution with a 294 ppi. A Tegra 4 CPU from NVIDIA is said to be on board and it will apparently start with 8 GB of storage. Rumors also claim that the slate will also have front-facing and rear-facing cameras.
Given that the Nexus 7 arrived at Google I/O last year, it could be that we see a new model arrive in time for the summer.

This article may contain affiliate links. Click here for more details.