Amazing New iPad Mini Photos Leak
A new set of amazingly convincing iPad Mini photos showed up on Twitter this week showing off the tiny iPad Mini back and Lightning power connector, but oddly not the front or the display of the iPad Mini.
These pictures showed up in the Twitter feed for a 9to5mac researcher, Sonny Dickson according to Business Insider.
They look credible and a lot like earlier pictures we've seen before, though there's no way to verify these new iPad Mini photos.
The iPad Mini in the photo comes with rounded corners and edges. The device's back doesn't look as bevelled as the New iPad and iPad 2. We do see that the iPad Mini uses the new Lightning connector that showed up first on the iPhone 5.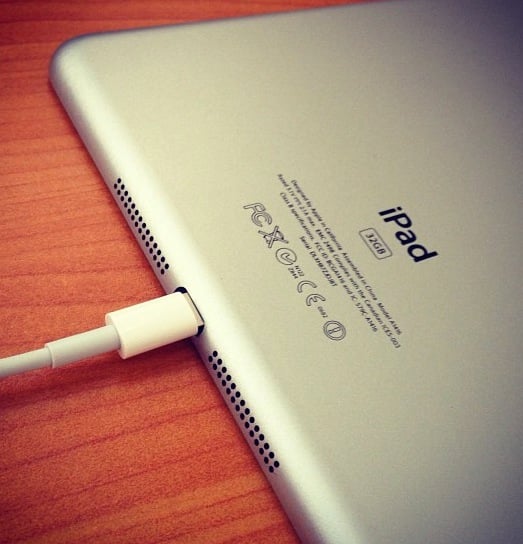 We also see a pair of speakers that look similar to the iPhone 5 speakers. This new design ditches the single speaker found ont eh back of the New iPad. The iPad Mini pictured contains 32GB of storage.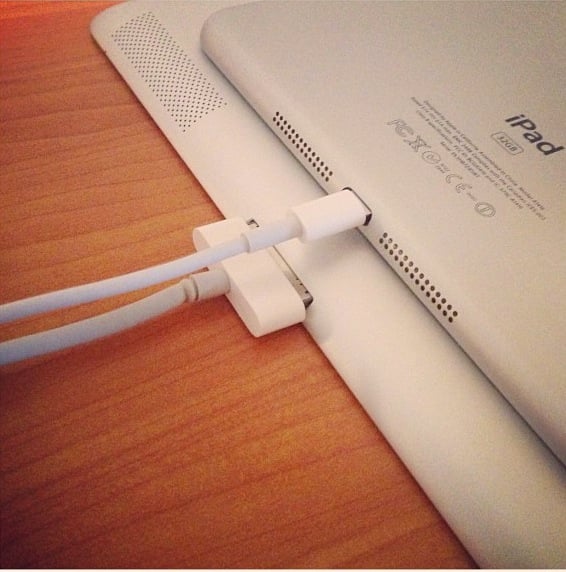 Strangely, the photos don't show the front of the iPad Mini. Rumors point to a 7.85-inch display, though these leaked photos can't confirm this.
The picture below shows the back laid on top of a previous generation iPad with the previous gen iPad turned on, offering a good size comparison.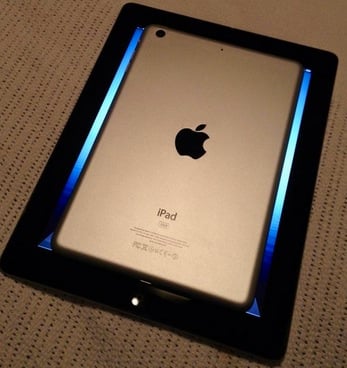 The lack of photos of the front of the iPad Mini may mean this is a non-working pre-production iPad Mini, or it could be a dummy device used by accessory makers to fit cases to the iPad Mini. If that's the case, the detailed FCC and storage markings are an interesting addition.
Read: iPad Mini Rumor Roundup
This summer GottaBeMobile shared exclusive engineering samples from reliable source that look similar in size and shape. All of this remains a rumor until we get confirmation from Apple that they will even offer an iPad Mini. The last rumor suggests event invites will arrive tomorrow, October 10th, so the wait may soon come to an end.

As an Amazon Associate I earn from qualifying purchases.