Today, AT&T announced a brand new service and feature called Stream Saver. Similar to the popular but highly controversial T-Mobile Binge On Program. It will be automatically enabled for most customers in early 2017. With that in mind below we explain what it does, what to know, and if you can turn it off.
AT&T Stream Saver will limit the quality and resolution of all video being played on mobile devices to 480p resolution. Rather than crisp HD content. The idea here is to conveniently save users money by limiting how much data is used while consuming media.
According to AT&T this "free and convenient" feature will be released sometime in early 2017. It's also available for almost all users, including those on an AT&T GoPhone plan. There are some things everyone needs to be aware of though, like how to opt out. Read on for more details.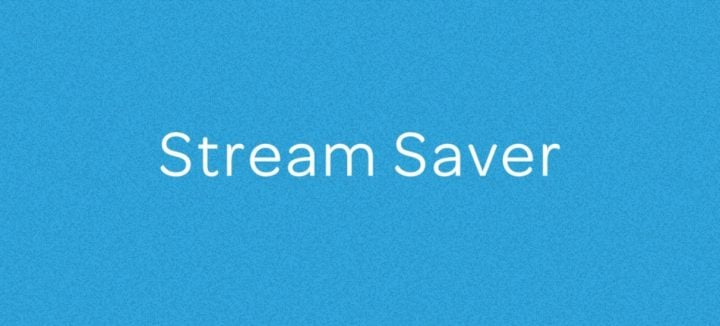 In early 2015 this type of technology and service was introduced by T-Mobile as Binge On. Allowing customers to stream unlimited video from popular services like Netflix, YouTube, HBO Go and more. Additionally, T-Mobile allows for unlimited video playback. Users can watch Netflix every single day for the entire month and never go over their data cap.
In order to enjoy truly unlimited video playback users need to use Binge On, which limits the quality of the video stream a bit. It has some advantages and disadvantages, but the overall consensus is that most users enjoy the feature. The dip in quality is noticeable, but not by much.
And while our smartphones have high 2560 x 1440 Quad-HD resolution displays, far higher than 1080p full HD, a 480p video file still looks good on the small screens of mobile devices. AT&T is doing thing's a little different though, which has many customers upset.
What is AT&T Stream Saver
As we said a few times above, AT&T Stream Saver is a free feature that will save users money and data. Video from popular services and websites will no longer stream in high quality. Rather than being able to go to YouTube and choose 720p or 1080p full HD, it will be downgraded and limited to 480p.
It works the same way as watching a YouTube video and setting it to 480p, but does it automatically for any and all video content. The end result is a smaller file size for video playback, so less data is used. Which of course means saving money, or using less data month in and month out.
Stream Saver is Not Unlimited
There's one big problem with AT&T's new Stream Saver though. It is not unlimited. As we mentioned above, T-Mobile users can watch as much video at this lower 480p resolution as they want. It does NOT count towards your monthly data usage.
With AT&T, it does. Meaning those with a 5GB data plan will still only be able to watch a certain amount of video before going over the limit and being charged overages. The difference though, is now users will be able to watch 3-4 times as much video with Stream Saver enabled.
So basically all of the disadvantages of Binge On, with none of the advantages like unlimited video playback or movie watching.
Stream Saver Will Be Turned On For You
It isn't all bad though. This type of option is great for a family or kids that watch a lot of YouTube and Netflix. Essentially allowing for more than double the video before going over your limit.
Millions of users will love this feature and be happy about it, but everyone is different. Some want it, others do not. At the same time, many parents may want to enable this for their kids, but not on their own line. It should be a feature we can choose to use, not enabled by default.
AT&T Stream Saver will automatically be turned on for almost all AT&T subscribers sometime in 2017. This is what the carrier had to say:
"Once Stream Saver is available, we will send you a message letting you know it is on and will include directions about how to turn it off and back on."
How to Disable Stream Saver
What the message above means is Stream Saver will be turned on even if you don't want it. Your video will automatically be limited to 480p on all lines. Then AT&T will send a text message to users with instructions to opt-out. So yes this can be turned off, allowing AT&T customers to watch full 1080p HD video.
AT&T confirmed that customers will be able to go to MyAT&T and turn it off free of charge. Allowing you to quickly enable or disable the feature at will.
For now we don't have the exact instructions on how to turn off Stream Saver. That being said, once it is enabled in 2017 all users will get a text message with more details. We will update with further instructions once available.
What Video Services Are Included?
As of right now AT&T did not disclose which services will use Stream Saver. T-Mobile had a large list of supported content providers at launch and slowly added more. As of right now almost everything you watch on T-Mobile is throttled to 480p. Everything from YouTube, Netflix, Hulu, HBO Go, ESPN and much more.
Most likely AT&T has a similar system in place that will essentially throttle any and all video going through its network. Again, we don't know what services will use Stream Saver, or all, but we'll know more details soon enough.
At the end of the day this is a smart move by AT&T, even if customers don't want it. This will reduce strain on the network, improve 4G LTE speeds, and make the carrier as a whole more fast and stable. It's possible this service will change or be tweaked before it is released in 2017. We're hoping they change it to unlimited, but that's doubtful. Stay tuned for more details.