7 Best Honor 7x Screen Protectors
IQShield LiquidSkin for Honor 7X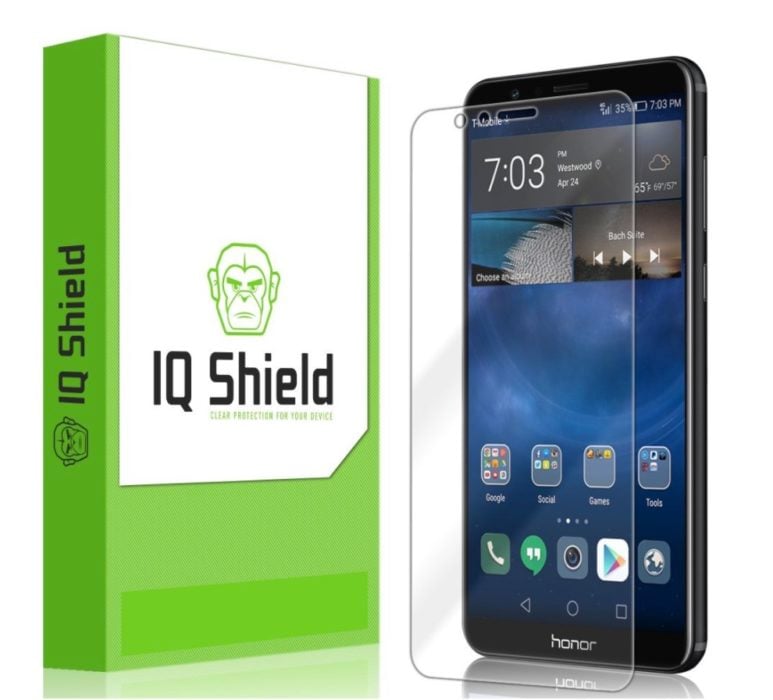 This might be your best bet in terms of screen protection for the Honor 7X. Stay with us, we know what you're thinking.
After doing some research almost all protectors don't fit right, and reviews all around the web are pretty terrible. Meaning no one can find anything that works for the Honor 7X. However, IQShield consistently makes some of the best protection, and we're pretty confident their unique approach will work, where the others failed. It did for the Galaxy S8, Note 8, and other curved devices or bezel-free screens.
IQShield is basically a film screen protector, but it's not your typical film. It's some of the highest-grade and most durable film on the market. IT won't yellow or discolor over time, it has self-healing properties and doesn't have a weird rainbow or orange-peel look like most films.
The entire film uses a wet application method and comes with a tray for a perfect installation. Basically, if everything else failed, try this and you'll be glad you did. They have a MATTE protector too, for those interested. They come with a lifetime warranty, too.
Buy it Now on Amazon for $7.85

This article may contain affiliate links. Click here for more details.