Best iOS 8 Cydia Tweaks for Safari
While the latest iOS 8.4.1 update broke the TaiG jailbreak, those still on iOS 8.4.0 can enjoy some jailbreaking fun. Here are the best iOS 8 Cydia tweaks for Safari.
The first iOS 8 jailbreak was released last year in December and was updated with an iOS 8.3 jailbreak in early June. Shortly following that, an iOS 8.4 jailbreak was released just hours after the iOS 8.4 update itself was released in late June. Since then, the jailbreak hasn't been updated, even with iOS 8.4.1 out, and it's likely the iOS 8.4 jailbreak won't be updated at all for now on.
We've covered a lot of iOS 8 Cydia tweaks over the last year or so, but that's really just the tip of the iceberg, as there are a ton of cool jailbreak tweaks that users can download and use. One category we didn't cover yet is Safari. There are a handful of great Cydia tweaks that focus on making the Safari mobile web browser even better.
Safari is perhaps one of the best mobile web browsers available, and while there are some great third-party options that iOS users can take advantage of, nothing quiet beats Safari due to its simplicity and ease of use, as well as the fact that it's built into iOS and works seamlessly with other iOS features.
In any case, here are some of the best iOS 8 Cydia tweaks for Safari on your iPhone or iPad.
QuickSwipe
If you want an easier way to dismiss vides and close out of them when you view them in Safari, QuickSwipe is a tweak that can make that happen.
When you visit a website that has an embedded video, it'll pop up a separate window of sorts and play the video in full screen. Then once you're done watching it, you can tap on the Done button in the upper-left corner.
However, a better way to do that is just by swiping down on the video to instantly close out of it and go back to the web page that you were on. It's a feature that should be there by default, but sadly it isn't. For the time being, QuickSwipe is the tweak to get.
LinkCollector
If there are a handful of links that you want to open in different tabs, a tweak called LinkCollector makes it easier and quicker to do this.
Normally, when you want to open several links, you have to open a link in a new tab, then go back and open up another link, and then rinse and repeat. It's pretty annoying, but LinkCollector aims to make that a bit easier.
Instead of having to open up links one by one, you can click on a link to add it to a collector and once you have all the links that you want to open, you can tap one button, which will open up all of the links at once. It's perhaps the most convenient Cydia tweak for those that do this often in Safari.
SafariSearchHider
A brand new tweak that users can take advantage of, SafariSearchHider allows users to automatically omit certain websites from the history, so instead of having to go into Private Browsing Mode or making sure you delete your entire history, this tweak does the dirty work for you.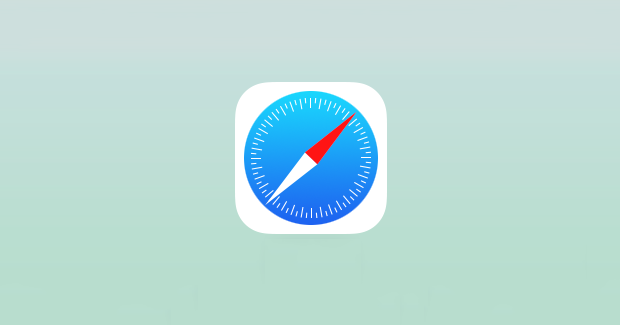 It's not as user friendly as it could be, as you have to enter in some specific queries. For example, you can use a wildcard string like https://*.gov would automatically omit any HTTPS government website from appearing in your browser history.
SafariAlwaysPrivate8
If the above tweak isn't quite what you're looking for and are fine with using Private Browsing Mode in Safari, then there's a tweak you can get that automatically stays in Private Browsing Mode all the time.
SafariAlwaysPrivate8 does exactly what you'd think it does based on the name. The tweak makes your iPhone stay in Private Browsing Mode whenever you open up Safari.
Of course, there are many different uses for this, but it's win-win situation since it won't take up any extra space by storing all of those website files on your iPhone, giving you more room to store music and other stuff.
Disable Frequently Visited Sites
In Safari, opening a new blank tab will list your Favorite websites, as well as your Recently Visited websites. However, if you're like me, you really don't need to be reminded about which websites you recently visited.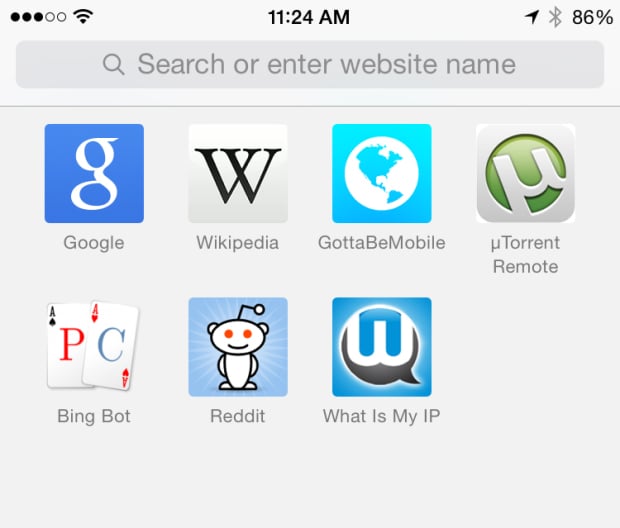 A Cydia tweak, which is aptly called "Disable Frequently Visited Site" gets rid of that small section. While some users find it to be useful at times, some users simply don't use the Recently Visited section, so getting rid of it is something that you may want to consider.
Furthermore, there are no settings or options to configure, so it's a tweak that doesn't get in the way. Simply just download and install it, and the Recently Visited section will no longer visible in Safari.