GBM Contest: The $6000 HP Magic Giveaway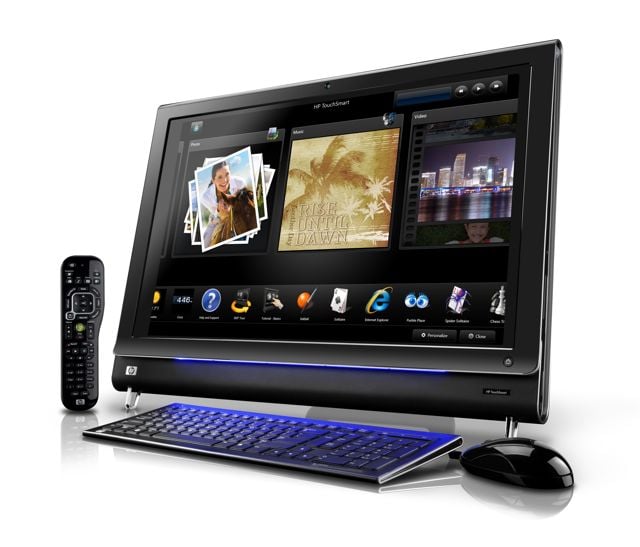 At GottaBeMobile.com, we believe that the true blessing in receiving is found in giving. With so many people and organizations facing such a financially challenging time right now, the opportunity to help someone couldn't be greater and we are thankful to HP and Microsoft for giving us this opportunity.
For our $6,000   HP Magic Giveaway contest, we are accepting entries from people who are nominating others in need or those they want to recognize — people they would like to bless as a result of winning such a huge prize. They win as a result of your winning. How cool is that? It could be a person who is unemployed, a financially challenged family without the means to buy products like these, multiple people with various issues, multiple families in need, an organization in need of mobile computers, a disconnected person that would value from being connected to the mobile social world, a person / organization donating their own time / money / energies to help others in need, a children's hospital, a church, a soldier, a pastor, a nurse, a hero you want to recognize, etc. You get the idea. You tell us why you are nominating them and, if you win, what portion of the prize package you will give to them. Video submissions are also accepted, and highly encouraged. We don't expect you to give the entire prize package away, but we are pretty sure you can find someone to help out or recognize. For a complete description of the prize package being sponsored by HP and Microsoft, visit the HP Magic Giveaway site.
Here are the two steps for entering our contest for your chance to win over $6000 in computers, software, and accessories. In addition, be sure to read below for how to earn "bonus points".
Steps
1) Submit your nomination entry
2) Subscribe to our email news update.
Bonus Points
There are several ways of adding bonus points to your entry. These are completely optional, and the lack of bonus points will not hurt a truly outstanding entry. Who knows, though, it just might be enough to put you over the edge! Conversely, bonus points will not help an absolutely lousy entry, so make sure your entry is up to snuff. Now on to the details about how to earn bonus points.
Entrants who followed steps 1 and 2 above will receive bonus points on their entry for forum participation. Reply to or create at least one topic in either our HP or Vista forum categories. The more participation, the more points.   If you are not already a member of our forums, register here. We think you'll like our community….
In addition, if you create a video to go along with your entry, that will be looked upon very favorably. It must be unique to GottaBeMobile's HP Magic Giveaway contest, and mention GottaBeMobile, HP / Microsoft somewhere in the video. There is a place in the entry form for you to put a link to your hosted video from YouTube, Blip.tv, etc.
Rules
1) Staff and customers of GottaBeMobile.com and Zoe Technologies, Inc. are not eligible to enter GottaBeMobile.com's HP Magic Giveaway contest. Entrants who have won this prize package at one of the other 49 blogger's websites involved in the HP Magic Giveaway will be disqualified.
2) The winner agrees to submit a 500+ word article, with pictures, by December 31, 2008, describing how you presented your gift, their reactions, etc. This article will be published on GottaBeMobile.com. News media in your local area may be notified.
3) This contest is open internationally
4) Entries will be accepted through midnight MST, December 7. The winner will be chosen subjectively by various writers at GottaBeMobile.com. Bonus points will be distributed at the sole discretion of GottaBeMobile.com, but will be based upon the criteria laid out above. The winner will be announced on December 8th and notified via email. The winner has 48 hours to respond from the time the email is sent. If no response is received within 48 hours, another winner will be chosen. One entry per person. A qualified entrant must complete steps 1 and 2. A valid email subscription is one that has been verified through the email validation that FeedBurner sends.
5) All taxes and duties, as the result of winning this prize package, will be covered by HP, Microsoft, and Buzz Corps
6) Portions of the prize package will have been previously opened and reviewed on GottaBeMobile.com
7) If you make a mistake on your entry, submit another and indicate that it is a replacement.
Be sure to visit the other sites for 49 other chances to win.

As an Amazon Associate I earn from qualifying purchases.