Nest 3 Release Date Arrives With Upgrades
The Nest 3 release date is here and the new 3rd generation Nest Learning Thermostat packs a bigger screen, slimmer design and new look for the software.
Google announced the new 3rd gen Nest Learning Thermostat today, with a starting price of $249.
With the new Nest 3rd generation release the older model is now $50 cheaper and still available at many retailers, but only while supplies last.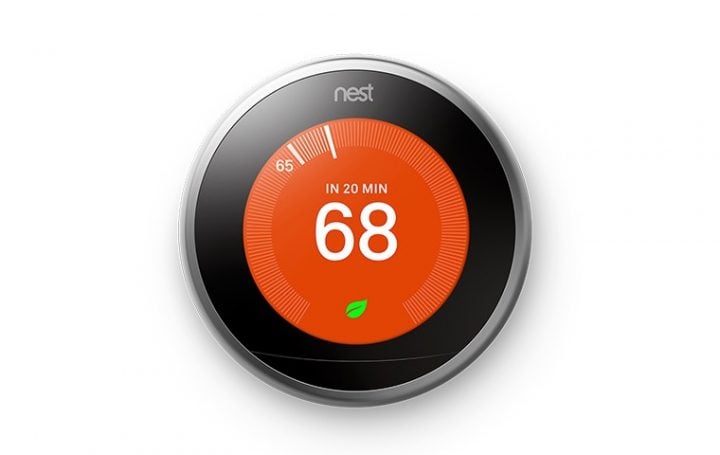 The first thing users will notice is that the new Nest 3 display is 40% larger than the Nest 2 and the display packs in more pixels for a better overall look. The new display also enables a feature that will show more useful information when you walk into a room.
With the new Farsight option on the Nest 3rd gen devices, the thermostat will turn on when it detects movement in a room and show a clock in analog or digital or the temperature. On earlier devices the Nest Learning Thermostat only turned on when a user was directly in front of it, but this will cover an entire room.
Another new Nest Learning Thermostat feature is Furnace Heads Up. No longer will the Nest simply tell you that you need to change your air filter. The thermostat will monitor for patterns with your heating and system that indicate a problem and alert you so that you can seek help before the furnace fails.
Google's Nest Learning Thermostat 3rd generation joins the Nest Protect and the Nest Cam as part of the Google connected home offerings.
Shoppers can buy the Nest Learning Thermostat 3rd generation from Google or Amazon for $249. There are several discounts and rebates from energy providers depending on your location.