Surface Pro 3 vs Surface Pro 4: What We Know So Far
These days, we rarely find ourselves in a position where we don't know the details of what device is coming next to replace the one we already own. Tips about the next iPhone or iPad leak months in advance; Microsoft can't seem to keep information about its upcoming Windows Phones quiet. The Surface line has always defied this trend. We didn't have any inkling that Microsoft was going to release the original Surface Pro and today we know almost nothing about the Surface Pro 4.
Sites, GottaBeMobile included, have already called for users to not invest money in the Surface Pro 3 unless they're absolutely comfortable with the features it has. Simple math makes that prediction a safe one, the Surface Pro 3 was announced last May. The company is offering pretty hefty discounts of up to $150 on Surface Pro 3 models directly from its store. Last week the company slashed the price of its Surface Pro 3 Dock. All of these are strong indicators that a Surface Pro 4 is on the way.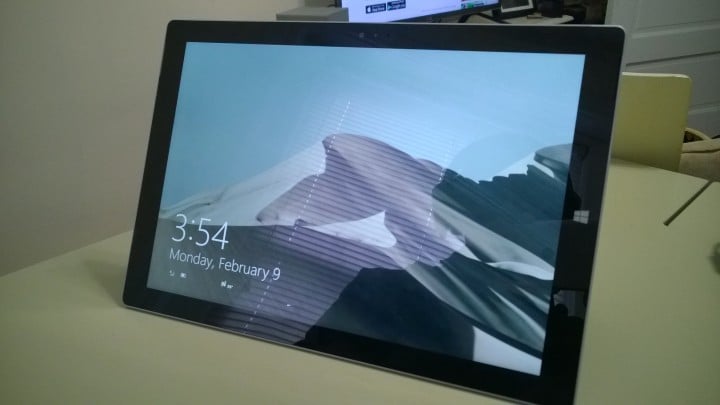 Read: Don't Buy the Surface Pro 3 Right Now
Here's what we know about the Surface Pro 4 and what we think it'll include when Microsoft announces it.
Read: Surface Pro 3 Review
Surface Pro 3 vs Surface Pro 4: Design & Hardware
Hardware makers don't tell you what new products they have coming. It's simply not done. Companies like Microsoft and Apple need secrecy and the allure of something new to get users excited about new devices. What's more, device makers need to ensure that sales of whatever the new device replaces aren't harmed until they are ready for it to be.
Microsoft kept details of the Surface Pro and Surface Pro 2 very secret. This year it took a different tact. Instead of being quiet on its forthcoming plans, Microsoft decided to provide IT workers a bit of information about future devices. The company hoped that by sharing a bit of its product roadmap, it might spur more confidence in the Surface Pro 3 from business types.
It's because of this post on the Surface Blog from Brian Hall that we know Microsoft doesn't plan to change the size of the Surface Pro 3 in a big way. Hall says the companies can rest assured that their investment in Surface Pro 3 Docking Stations will work with new devices for years to come. He also calls out the Surface Pro 3 Type Covers, power adapter and Ethernet adapter. From this post we're able to extrapolate that Microsoft has no plans to remove the full-size USB 3.0 in future versions since the Ethernet adapter relies on that port. We're also able to confirm, again, that Microsoft won't significantly alter the display size in Surface Pro 4 since the Type Covers are designed to cover the entire screen of a device when closed.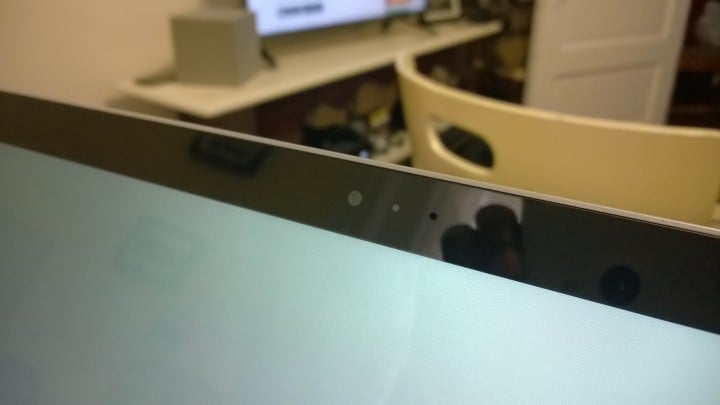 The Surface Pro 3 has a 12-inch display, with Intel Core i3, Intel Core i5 or Intel Core i7 processor. There's 5 megapixel cameras on the front and rear of the device. A kickstand allows for users to adjust the angle of their display on the fly, which was a big upgrade from the kickstand previous versions came equipped with.
If Microsoft isn't going to change the outside of the Surface Pro 3 much for the Surface Pro 4, it's definitely going to switch out some of those internals. We don't have any solid information about new cameras or a change to the kickstand and Surface Pro 3. That just leaves the Intel Core Processors to consider.
Some speculate that Microsoft is planning a switch to Intel Core M processors like Apple did for the new MacBook. Reason being, Intel Core M processors would allow Microsoft to ditch the fan in the Surface Pro 4 entirely. Another theory is that Microsoft will use the Surface Pro 4 upgrade to add more power with Intel's new Skylake Processors. Intel showed off the features of Skylake processors recently. Among better battery performance than what's in the Surface Pro 3 today, Skylake also has built-in technology that would allow Surface Pro 4 owners to wake their device up from sleep with just their voice. Microsoft wants the world to use its Cortana Personal Assistant, a Surface Pro 4 with Skylake sounds like a perfect Cortana showcase.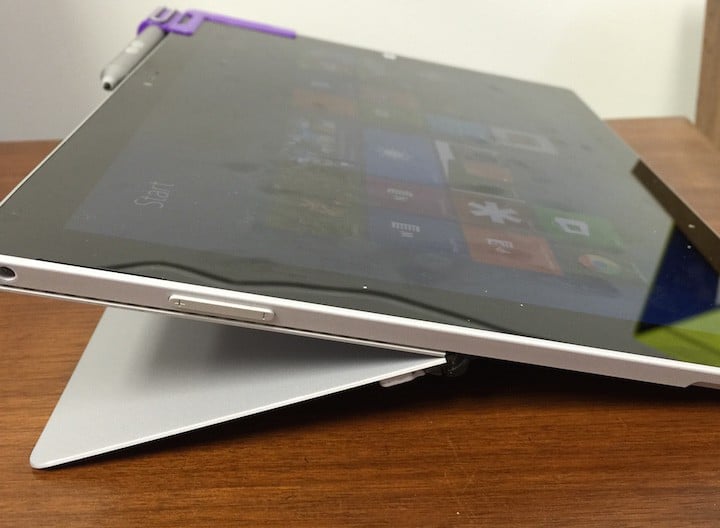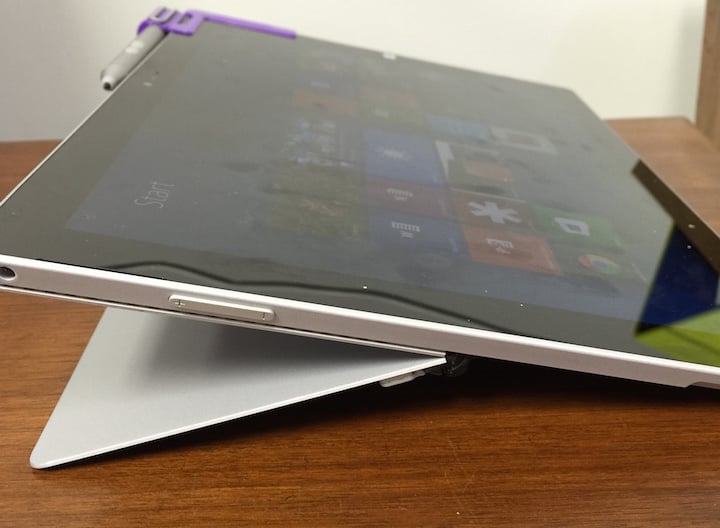 Every Surface Pro 3 can be upgraded to Microsoft's Windows 10 operating system. It's a given that the Surface Pro 4 will come with the operating system installed already. Windows Hello is the only Windows 10 feature that absolutely requires a hardware upgrade. The system, which makes its debut in Windows 10, uses fingerprint readers and cameras to log users into their device automatically. The Surface Pro 3 doesn't have support for Windows Hello. It makes a lot of sense that Surface Pro 4 would, though it's unclear whether Microsoft could opt for retina scanning technology or a fingerprint reader.
Surface Pro 3 vs Surface Pro 4: Release Date
If you think only in terms of how long it has taken Microsoft to upgrade models in the past, we're already a month or two behind when the Surface Pro 4 should have been announced as the Surface Pro 3's successor.
Rumors, confirmed by The Verge, indicate that Microsoft is planning a hardware-centric event for sometime October 2015. As the rumor goes, that's when we'll see the Surface Pro 4's features, pricing and the final Surface Pro 4 release date. Theoretically, Microsoft would give technology press two weeks to a month's notice before an event.
Surface Pro 3 vs Surface Pro 4: Should You Wait to Buy
If you like the Surface Pro 3 and you are satisfied with the features that it provides, don't hesitate. Buy your Surface Pro 3 in confidence. If you're hesitant because of performance, battery life or feature set, you're much better waiting until Microsoft announces the Surface Pro 4. If the device turns out to not be what you want, you can still buy the Surface Pro 3 – likely at a huge discount.