How to Use Voice Dictation in iOS 7
Typing long blocks of text on a mobile device can get pretty tiresome after awhile, and it's really just kind of annoying. We already showed you how to set up text expansion so that you're typing can be dialed down just a little bit, but that can only do so much. If you're just not in the mood to type at all, you can use speech-to-text on your iPhone or iPad.
It's called voice dictation, and it's a feature in iOS 7 that allows you to talk into the microphone on your iOS and device and have it spit all that out in text form. It's a feature that's been around for a while now, but many users might not have known it even existed.
Here's how to use voice dictation in order to save yourself from loads of typing.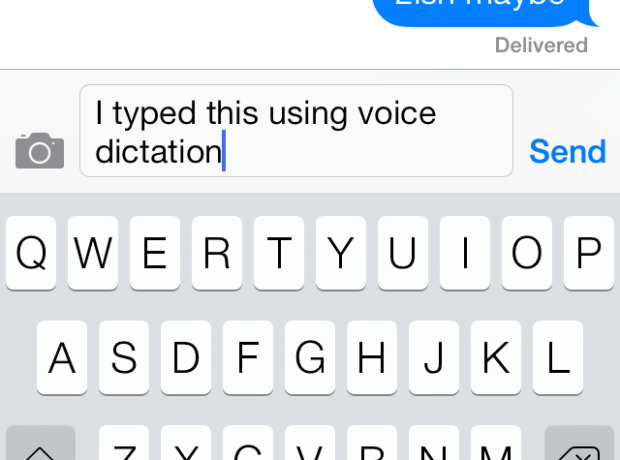 Using Voice Dictation
To use voice dictation in iOS 7, simply open up any app that uses the keyboard (such as Messages, Mail, etc.). Next, tap in a text box in order to bring up the keyboard. There will be a button on the keyboard with a microphone icon to the left of the space bar. Tap on that button and begin speaking what you want typed. Once you're finished, tap on Done.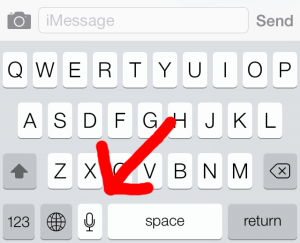 It'll take a couple seconds to translate your speech into text, and once it's done, it'll pop up in the text box ready to send.
Tips for Using Voice Dictation
Voice dictation in iOS 7 isn't perfect, so here are a few tips that will at least improve the experience a bit:
Be sure you're in an area that's relatively quiet. It doesn't work as well if you're in a crowded place where there are a lot of people chatting and making noise.
Be sure to speak clearly. Voice dictation may be able to pick up on your usual dialogue mannerisms, but probably not most of the time. Be sure to at least enunciate a little bit.
If you want to enter in punctuation, just say what you want, like "period" or exclamation mark" at the end of your sentence. Without these, voice dictation will simply just put in your sentence without any punctuation.
Voice dictation is really handy if I have my hands full and can't really type out a message, or if I'm in a hurry and don't really have the time to stop and type out a reply to someone; I can just quickly enable voice dictation and off I go!

As an Amazon Associate I earn from qualifying purchases.