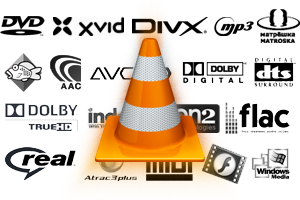 VLC is one of those utilities I put on most of my devices whether they be Windows or Mac based. It is an open sourced video player that will handle just about any video you throw at it. If you rip DVDs to digital copies it is a must have in my opinion.
Today the VideoLan Project announced that their iPad version is now available and it is free. I gave it a download and a quick test out on several video files and it works as advertised with everything I threw at it. I'm reading that MKV files don't play quite as smoothly, but I've got nothing to test out with that format so I can't comment. Basically using the VLC App you don't need to make sure your videos are in an iTunes supported format to view them.
Now this isn't a streaming App so you've got to load those videos onto the iPad via iTunes. To do so, you install the App, go into iTunes with your iPad connected. You select the Apps tab, scroll down the page to the File Sharing section and choose the VLC App. You then 'Add' what video files you want to sync over and the files are synced over to your iPad.
Word is they are working on an iPhone version as well.
Below is a video Via 9to5Mac that shows off the VLC App.

As an Amazon Associate I earn from qualifying purchases.