1 BlackBerry, But 2 RIMs a Better Strategy for Success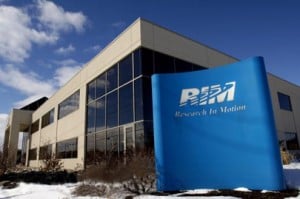 With Research in Motion's (RIM, ticker: RIMM) stock prices taking a beating since the debut of iOS and Android, pro-BlackBerry analyst Mike Abramsky of RBC calls for the Canadian smartphone-maker to split its company into two separate entities. The split would allow RIM to be more nimble and make bolder and more aggressive moves to stay competitive in the market.
Companies in the past that have approached a similar strategy include Palm, which had divorced its software and OS (Palm OS) from its hardware business, allowing the OS to be developed independently from its smartphone business, and Motorola, which is separating its smartphone business known as Motorola Mobility from its enterprise solutions business called Motorola Solutions.
Unlike the Palm split of yore, Abramsky's strategy for RIM makes better sense as it would keep the smartphone side intact–both software and hardware–while freeing up the Network business. Essentially, Abramsky wants to see a RIM Smart Devices business group and a RIM Network solutions unit.
Right now, RIM's smartphone team has to operate mindful of RIM's profit center, which is centered on the legacy, yet aging, Blackberry Enterprise Servers and BlackBerry Internet Service businesses. Those businesses generate more money than smartphone sales, and they deliver the secure enterprise servers needed for push email. Liberating the smartphone team from the legacy enterprise would allow the smartphone team to freely innovate based on market and competitive conditions, and also would allow the network team to target their push solutions to other operating systems.
This strategy would make sense and would free up the smartphone team to pursue its modernization strategy and focus its efforts on integration with the QNX OS business. And the smartphone team could pursue a more aggressive consumer-centric strategy moving forward rather than having to worry about cannibalizing the core network business.
I speculate that part of the reason why we haven't seen a PIM (email, calendar, contact) solution on the PlayBook at launch of RIM's debut tablet is because the company is still figuring out how to deliver emails to consumers. On the smartphone, PIM synchronization is done through RIM's servers, whether they're hosted at your carrier through the BIS service or if they're routed through your company through the BES solution. The tablet, with its consumer-focus, is a new breed, and lacking the carrier support RIM needed to build a tablet that encompasses the consumer email and calendaring features while not giving away its server services for free. And perhaps, because the network and smart devices businesses are currently so intertwined, it's hard to target both consumer and enterprise markets.
Via: All Things D