1 Reason to Buy a PlayStation VR, 2 Reasons Not To
Technology often heads in many different directions at once. Resolution and virtual reality compete for the mind share of gamers today. Microsoft, who has sold the second-highest number of gaming consoles this generation, is betting on raw power with next year's Xbox Scorpio release. Sony's PS4 has managed to stay ahead of Microsoft's Xbox One sales since 2013. Sony is cashing in that lead so that it can leap the Xbox One's capabilities with a virtual reality headset it's calling the PlayStation VR.
Virtual reality headsets aren't completely new. Facebook's Oculus Rift VR went on sale months ago. Unfortunately, the headset itself costs a whopping $599. Building a PC robust enough to power the headset isn't cheap either. Independent developers are starting to create games for virtual reality headsets, but content isn't easy to come by, still.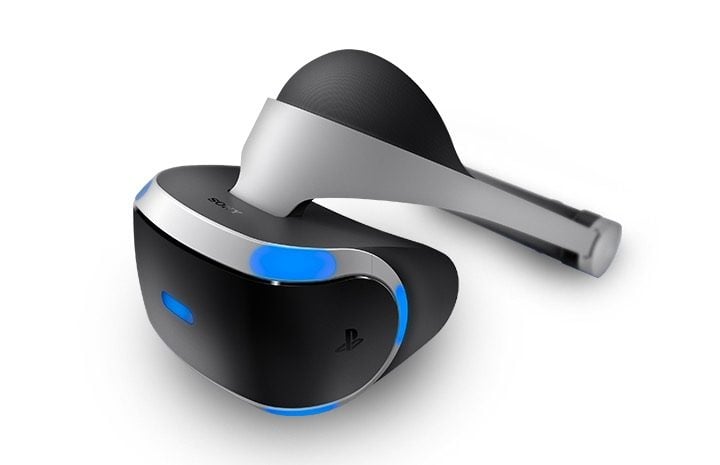 Read: Sony PlayStation VR: What You Need to Know
The PS VR costs a lot, but some say that the entire cost isn't nearly as high as getting a sufficient Oculus Rift VR ready PC and headset. Sony's gaming studios and tons of partners are working on an extensive line-up of video games that use the headset to let gamers get immersed in their favorite franchises. PlayStation VR arrives on store shelves October 13th.
There are definitely reasons to consider buying the PS VR. There are also some pretty legitimate reasons that some shoppers might want to stay away from it, at least for now.
Don't Buy PlayStation VR: Pricing
The biggest reasons to not buy the PlayStation VR is pricing. It may be more reasonably priced than Oculus Rift, but that's not saying a lot. As an emergent technology, the prices of all these headsets is pretty high.
Sony will sell a standalone PS VR headset for $399 beginning October 13th. That's not the complete cost of owning the headset though. In fact, this bundle is only meant for users that already have a PlayStation Camera and maybe the PlayStation Move controllers from their old PlayStation 3. That basic package only comes with the necessary power adapters and connection cables to power the headset and a set of headphones.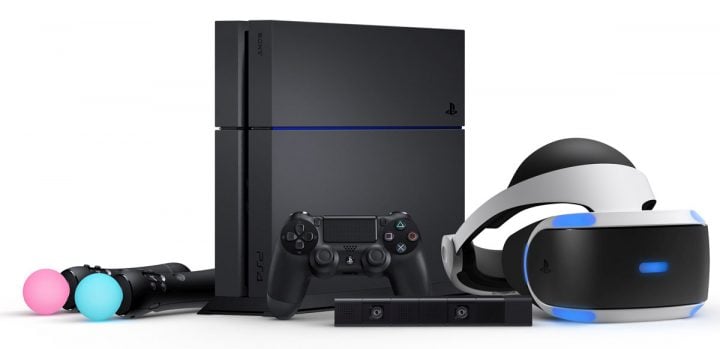 Read: PlayStation VR Pre-Orders Return: What You Need to Know
For the best experience buyers will want the $499 PlayStation VR Launch Bundle. This Bundle gets them a PlayStation Camera and two PlayStation Move controllers. The move controllers and camera are how the PS4 tracks where users move their head and arms. This edition also comes with PlayStation VR World a set of entry-level games for showcasing what the headset can do.
Of course, buyers need a PlayStation console too. The $299 PlayStation will do, but for the best visual experience, the $399 PlayStation 4 Pro is the better buy.
Don't Buy a PlayStation VR: Your Home Isn't Ready for It
New gaming technology always seems to require you to rethink your entire living room setup. Motion gaming saw users rearranging their living space to make room for the Kinect and PlayStation Camera. Without doing so, neither sensor was able to see entire bodies. Kinect required 10 feet to work properly.
Only people who truly have enough space for PlayStation VR should consider purchasing it. A pamphlet found earlier this year by video game website Polygon confirmed that users need to sit at least around 10 feet away from where the PlayStation Camera is when using PS VR. Additionally, there needs to be another 6 feet of space between them and any other object. "Clear an area larger than the play area of all obstacles before using PS VR," the company says in the promotional material for the headset. Players need to be seated too.
If you're willing to rearrange your living room, this isn't a negative. If you don't have a living room big enough, well, that's a good reason to not buy the PlayStation VR.
Do Buy PlayStation VR: Extensive PS VR Game Line-Up
The biggest reason anyone invests in any kind of hardware is the games themselves. It's not worth spending hundreds of dollars on a headset if it doesn't have any content for you to experience. Luckily, that's where the PS VR could shine.
PlayStation VR games will come in two flavors. One set of games are made specifically for PlayStation VR. Those games will require the headset outright. If you don't have one, you won't be able to experience them. There's a second set of PS VR games that'll be compatible with the PlayStation VR, but not be made specifically for it. These games will be available to everyone, but PlayStation VR owners are treated to an upgraded experience.
Sony has an extensive line-up of titles coming with PlayStation VR. Star Wars Battlefront will have a custom VR mission. Batman Arkham VR is an entire gaming experience told with the headset. Eve Valkyrie puts players in the pilot seat of their own space ship. Battle Zone does the same thing, but players are steering their own upgraded tank instead of a space ship.
Read: 8 Exciting 2016 PlayStation VR Games
Whatever you decide to do, don't make your decision before you get the opportunity to try out the PlayStation VR for yourself. Stores across the country are holding PlayStation VR demo sessions ahead of the launch in a few weeks. You can use this PlayStation VR Experience tracker to find events in your area.

As an Amazon Associate I earn from qualifying purchases.