Apple's iOS App Store is flooded with thousands upon thousands of games that are vying for the attention of the millions of iPad owners around the globe.
That being said, it can be a difficult task to wade through all of the games in order to find the ones that are worth the download. More than a few times I've played a game that I love for a day or two but end up never playing again.
The games listed below are not those games. The games listed below are games that you will enjoy the first, second, and third and one-hundredth times they are fired up.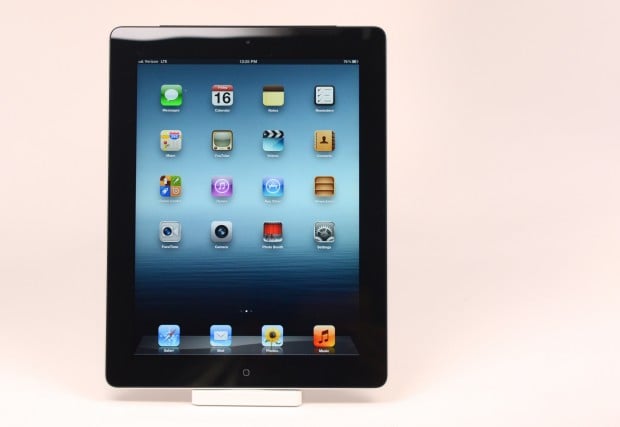 Here are 10 addicting iPad games that should be on your radar.
(Keep in mind, some of these games will require specific versions of iOS.)
Bike Baron ($.99)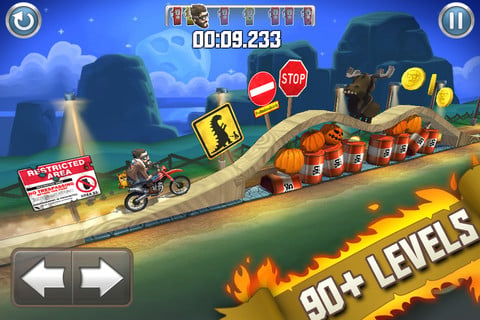 Bike Baron provides endless amounts of time consuming fun. And while it's easy to pick up and play, it's extremely difficult to master.
The premise of the game is simple. Take your bike rider down the track (think Excite Bike) while accomplishing various goals that range from collecting coins to beating times to performing a certain amount of front-flips.
Bike Baron's courses are varying in both design and difficulty and there are also user-created courses to download ensuring an experience to be enjoyed for the weeks and months to come.
Contre Jour HD ($2.99)
Contre Jour HD, Countre Jour is French for 'against daylight', is game that offers an amazing soundtrack along with unique and addicting game play.
The premise of the game has players maneuvering a character named Petit by cleverly manipulating the environment around him. The graphics, simply put, look amazing .
While the game starts off easy, it becomes increasingly more difficult which makes it easy to lose several hours to playing the game.
Flick Golf! HD ($2.99)
Paper Toss meets golf is the premise of Flick Golf! HD for the iPad. It's always the simple games that keep gamers coming back for more and this is a game that is easy to pick up and play and play and play and play.
The game has players flicking a golf ball in various conditions and environment in an attempt to place it within a bulleye to rack up points in order to open up new courses.
There's also a World Tour that is a little more in-depth than the regular Quick Play mode.
Football Manager Handheld 2012 ($9.99)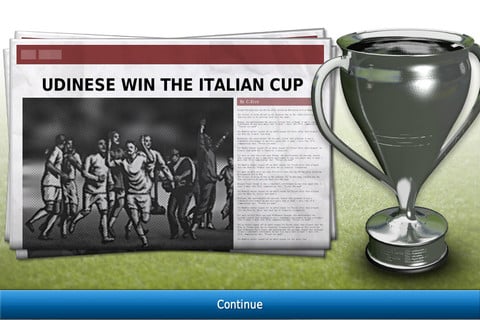 For those iPad owners looking for something a little more in-depth, look no further than Football Manager Handheld 2012 which will devour ample amounts of time because of its addicting gameplay.
iPad owners will take the reigns as a manager of a soccer club overseeing everything from transfers to lineups to dealings with the press.
As a former Football Manager addict myself, I can safely say that this is one of the most addicting sports games on the iOS App Store.
Galaxy on Fire 2 ($4.99, HD – $9.99)
iPad owners that have played the game Freelancer will know what they're getting into with space RPG, Galaxy on Fire 2.
The game puts you in the shoes of space adventurer Keith T. Maxwell as he travels the universe mining astroids, battling pirates and interacting with strange space creatures.
From upgrading ship armor and weapons to hiring wingmen, it's all here in Galaxy on Fire 2, a game that I have fallen asleep playing several times in recent memory.
Kingdom Rush HD ($2.99)
Kingdom Rush HD is easily, one of the best tower defense games on Apple's iOS store.
It features polished menus, exciting and challenging gameplay that is a little different than the typical tower defense game, heroes, a wide variety of enemies assuring owners of many lost hours.
This is a game that iPad owners will turn to time and time again, even when the main story line is complete.
Osmos HD ($4.99)
Osmos HD may be an old game but it certainly hasn't lost its luster. Featuring a killer soundtrack and a wide variety of gameplay goals, Osmos puts you into the driver seat of a mote in order to try and absorb larger motes.
The ambiance of this game is unlike any other I've ever played and it's a treat to play every time I pick it up.
Plague Inc. ($.99)
Plague Inc. has seemingly taken the App Store by storm. In part because it's an addictive game and probably due to the fact that all of us have probably wanted to see if we could destroy the world with a deadly virus.
Joking aside, Plague Inc. allows players to construct a virus in an attempt to wipe out the planet, all in a race against scientists who are working for a cure.
No one game is ever the same and that's what will keep iPad players coming back for more.
Sid Meier's Pirates! ($4.99)
Unfortunately, it's tough to become a pirate these days which means Sid Meier's Pirates! is the next best thing. This is the best pirate RPG on the market and players will become enthralled in a world where swashbuckling, sword fighting and plundering ships was the norm.
Become a pirate. Amass a crew, set sail under a flag, and cause havoc in the Caribbean. All from the iPad. It doesn't get much better than that.
World of Goo HD ($4.99)
Last but not least, another oldie but a goodie nonetheless. World of Goo HD is a fantastic game that offers gameplay unlike any other.
In a nutshell, users will use goo balls to construct various objects in order to solve puzzles. The graphics, quirkiness, and shear genius of the puzzles will keep gamers coming back for more.

As an Amazon Associate I earn from qualifying purchases.