10 Apple TV Apps I Want With iOS 6
It looks like Apple might finally release an SDK for the Apple TV so that developers can create Apple TV apps.
You can already view iTunes video content and stream music to a stereo system via an optical connection. Apple also lets you view Netflix, podcasts, YouTube, Vimeo and sports streaming services like NHL Center Ice and MLB At Bat.
Unless you're part of the Apple inner circle, you can't get your app on the device without hacking it. Hopefully after WWDC 2012 on Monday that will change with Apple'siOS 6 announcement.
Here are the ten apps I most want to see on my Apple TV when Apple brings iOS 6 to the Apple TV.
Here are the ten apps or category of Apple TV Apps I want:
Hulu Plus
HBO Go
Modern Combat 3 or other Shooter Games
Apps using the USB port to access video, music or picture files
Minecraft or other casual games
Spotify
Pandora
Worship/Presentation apps
Chrome or another Web Browser
Siri
Watch apps running on a hacked Apple TV for a glance at what you might be able to do in iOS 6.
Hulu Plus, HBO Go and More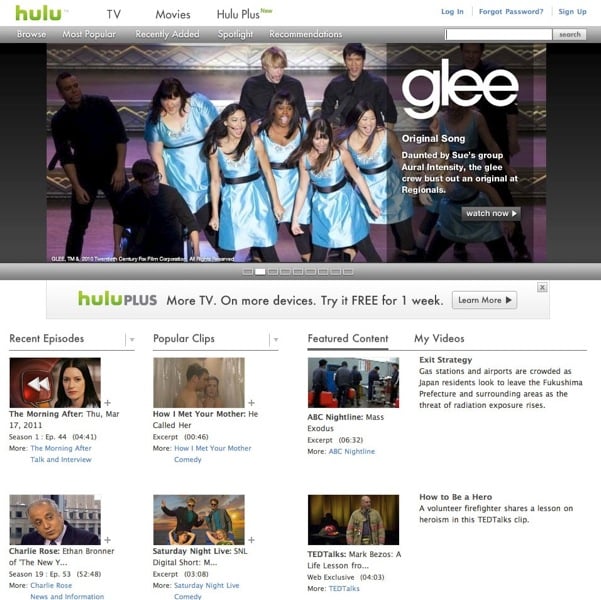 The iPad already offers many great streaming TV and movie apps, like Hulu Plus and HBO Go. I can get those on my Roku box and Xbox, but I prefer the Apple TV interface and would really like to simplify to one device on my TV that doesn't host my Xbox. The ability to either stream these services directly or stream via AirPlay from my iPad would really add to my Apple TV fanaticism. Right now Hulu and HBO block AirPlay while Netflix allows it. That benefits no once since you can already watch Netflix on the Apple TV.
Modern Combat 3 Fallen Nation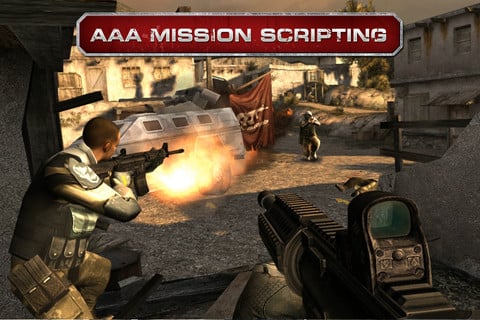 Playing this game, or any first person shooter, using my iPad or an iPhone as the game controller, would totally rock! You can already do that with some games, like Real Racing HD. I'd love to see how developers could pump up the enjoyment if they could run the apps natively on the Apple TV. For example, you could see the field of battle on your TV and look down to show your weaponry, maps, mission checkpoints and more. Maybe you could chat with a pair of players on the iPad secretly so you can play with three or more players in one room but only two of them on the same team.
Apps Taking Advantage of the USB Storage
The Apple TV includes a micro-USB port so you can connect it to your computer to flash updates or restore it should something go wrong. Imagine if apps could interact with a drive connected via the port. The Roku Box does this. You could store movies or other video, plug a series of pictures in to stream, or play audio files. You'll need to store the app files somewhere unless Apple introduces built-in storage, like the original Apple TV included. I could also imagine downloading content to play like a DVR service from the networks. I'm confident the networks won't let that happen, but as long as I'm dreaming why not mention it.
Minecraft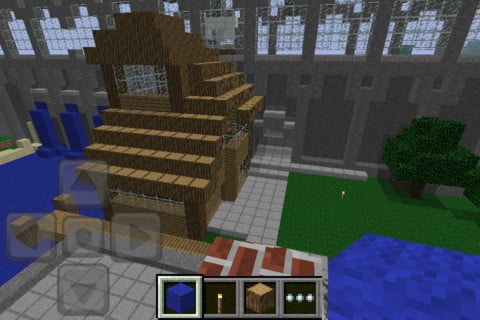 In case you don't know, Minecraft lets you build almost anything you want by mining raw materials to build your world on block at a time. It's like a digital 21st century Lego world.
I put this one in for my son who's hooked on the game ($6.99 on iPad). He plays on Xbox 360 (1600 points). He'd love to play the game along with me without buying a new Xbox. I could play on the Apple TV in one room while he plays on the Xbox and we could if the Apple TV added such a feature or if Minecraft built it into the game using your iPhone as a mic.
Spotify, Pandora or Other Music Apps
Sure, you can stream from your iPhone or iPad to the Apple TV using Spotify, Pandora or one of the many music streaming service apps, but why not install the apps on your Apple TV so you don't use your mobile device's battery.
You might also get some interesting visuals while you listen, like slide shows or pretty disco ball patterns projected on a wall as you host a party. Who knows what other creative things devs might come up with to add to the Apple TV version of their music streaming apps?
Worship Apps
Houses of worship now use special worship software to display hymn lyrics for their attendees so they don't need books. They also play videos. My church shows videos or slide shows of special activities our church hosted recently. This past weekend I played a slide show I made with pictures of my son for a graduation party we hosted at our church fellowship hall. I also use the software to show video or picture illustrations of concepts I'm teaching. Finally, we play audio files of songs soloists sing.
I'd love to use an app on the Apple TV that I connected to my church's projector so we no longer need to hook up a laptop. You could use an app like this in more than churches, synagogues or mosques. You could use it in a classroom at school or your club meeting place to play music videos or do karaoke. What if people created presentation apps for the Apple TV controlled by an iPhone. It would cut down on the amount of equipment business people carry to presentations.
Chrome
The Google TV interface includes a web browser, but browsing the web from the couch to visit sites like GottaBeMobile or some of the forums I frequent doesn't get me all excited. Accessing other sites on my TV does. Some video streaming sites let you view content over an iPad or iPhone via Safari. Everyone's heard of YouTube, but as a minister I sometimes visit a Christian version of the site called GodTube. Why not on your I'd love to visit the site on my Apple TV to show some of the videos at church. Our denomination hosts video for promoting special events or to share how our feeding the hungry and disaster relief ministries are faring. Your company might have similar videos not hosted on YouTube that you could share with employees or coworkers in the board room.
If Flickr, SmugMug or 500px never create an app with the new SDK, I could still show my pictures hosted on those sites via the Apple TV. A browser on Apple TV might create a new category of web sites if the Apple TV becomes as popular as the iPad or iPhone. People will start creating sites for use in the living room or board room via Apple TV.
I'm sure that if Apple allows browsing, Safari will run by default when I select a webpage link, but I like Chrome better on my Mac. That's why I'd like to see it on my Apple TV.
Siri Integration
This has nothing to do with an SDK, but I really want to tell my Apple TV, through my iPad or iPhone, to start playing Downton Abbey on Netflix or stream Daughtry from my music collection. The new Apple TV looks more like an iPad with the app icons in a grid, but the ability to tell your Apple TV what you want would make it so much easier to use. Since I hook up via my home Internet connection, I'm confident Siri will work better than it does for me out on the road.
Can I already do some of this with AirPlay? Sure. But there's plenty of reasons to control all of this on the Apple TV instead of streaming and mirroring.

As an Amazon Associate I earn from qualifying purchases.