10 Awesome Samsung Galaxy S7 Edge Accessories
The Samsung Galaxy S7 Edge often tops the list of best Android smartphones on the market now. Users love it, so why not get some awesome Galaxy S7 Edge accessories to get more out of this great phone? Six of these 10 awesome accessories make use of the cool OTG USB adapter that Samsung included for copying stuff from your old phone. We've got straightforward suggestions like lists of cases and some obscure options like a device to help serious videographers use their phones to make a masterpiece movie.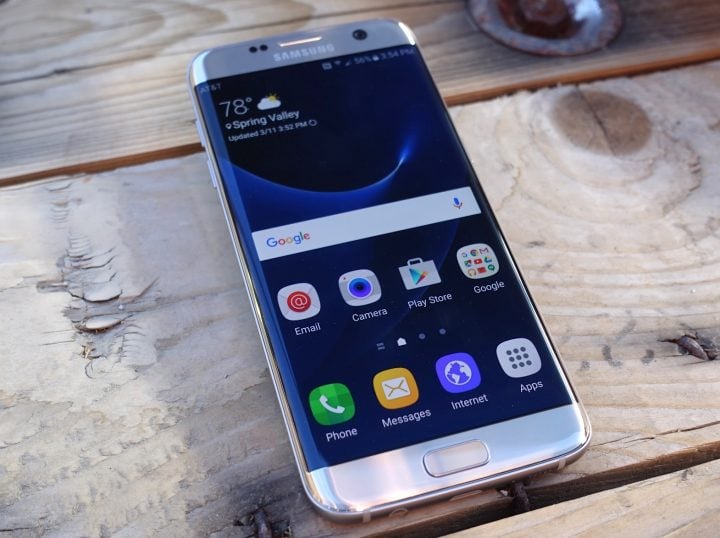 Samsung Galaxy S7 Edge USB OTG Adapter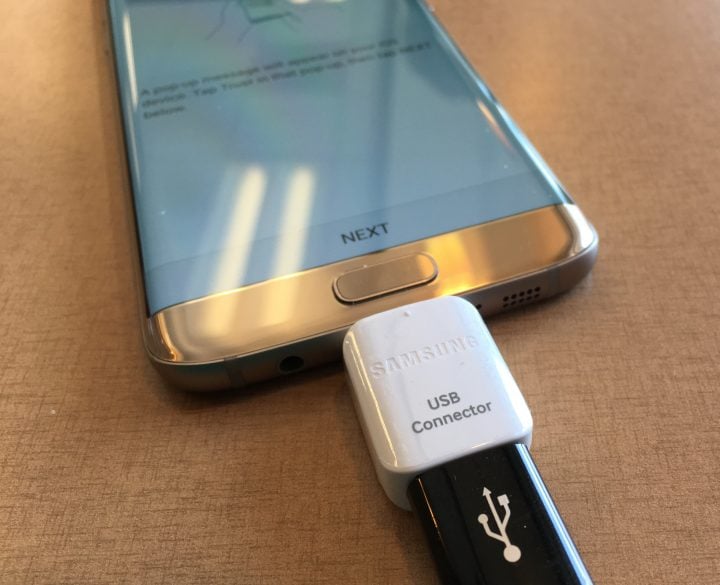 Connect the USB OTG adapter that came with your Samsung Galaxy S7 to USB accessories. Samsung included it to connect an old phone to the S7 and S7 Edge for transferring photos, emails, messages and more. We showed users how to do this in our setup guide for the Samsung Galaxy S7 Edge. However, users can connect USB accessories to the phone.
Media card reader
Users can get a nice media card reader to use with their phones. The phone supports a micro-SD card, but photographers may want to connect their camera's SD card to the phone to upload photos to Facebook or other sharing sites. Users may also wish to edit photos using one of the great Android photo editing apps like Snapseed. Other users can take our their phone's micro-SD card and copy files from the card to the phone's card.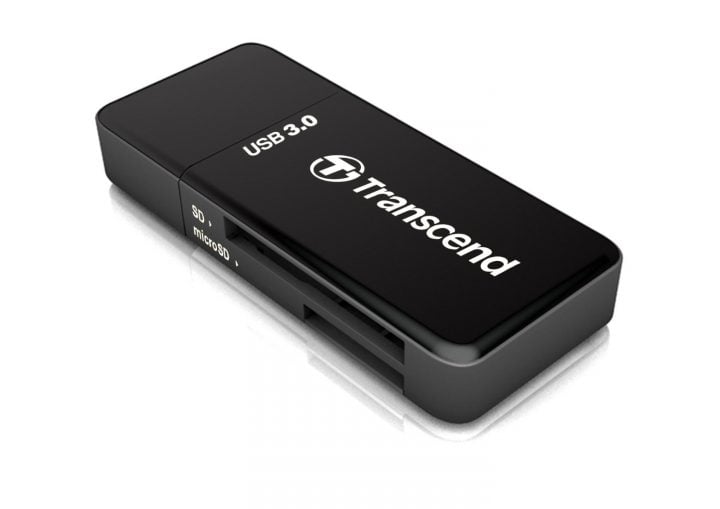 The Transcend Information USB 3.0 Card Reader ($6.63) comes in a compact design and handles SD cards and micro-SD cards. The USB 3.0 standard transfers files quickly when connecting to a computer that supports it. It's no bigger than a flash drive.
People with older cameras using a compact flash card may want a reader like Acuvar High Speed All-in-1 Memory Card Reader which handles every kind of flash card someone can throw at it.
Mouse
Samsung Galaxy S7 Edge users may not think about connecting a mouse to their phones, but it's easy. Choose a good Bluetooth mouse like my favorite, the Logitech MX Anywhere 2 ($69.99). You don't need the USB OTG adapter for that. If you only own a simple USB mouse that you often carry in your computer bag or have one sitting in a junk drawer, hook it up to the adapter and plug that into the phone's micro-USB port for a desktop-like mousing experience.
This may not seem that useful, but if you share your screen with a monitor connected to a Chromecast, then using a mouse can turn your S7 Edge into a desktop system.
Keyboard
Add a keyboard to the mouse and you get more of a desktop user interface. A lot of combo mouse/keyboard sets connect over one USB wireless receiver. Some of the best available also come from Logitech. The MK235 keyboard mouse combo only costs $30. For a high-end experience get the Logitech Wireless Desktop MK710 keyboard/mouse combo ($99.99).
Good USB Cable for Charging Small Accessories
Your phone can charge other small products using the OTG USB adapter. Get a good cable like the Belkin Micro-USB Cable with Lightning connector Adapter ($24.99). It has a USB connector on one end and a micro-USB connector on the other with a micro-USB to Apple Lightning adapter dongle that hangs off the cable and snaps onto the micro-USB connector to plug into Apple devices that use the Lightning connector.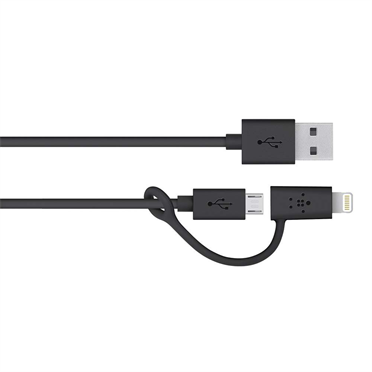 This will charge small devices when you can't find another power source. Don't use this for a full charge since it will kill the Samsung Galaxy S7 Edge battery, but it will give a quick charge to use an accessory for a few minutes.
EMTEC SpeedIN' USB 3.0 S600 Flash Drive
The EMTECH SpeedIN' USB 3.0 S600 flash drive comes in 128 or 256GB sizes. Aside from the great storage size, they're blazingly fast. I plugged a Lexar Jump drive into my computer and copied a 600MB file to it and it took about 25 seconds. That's kind of slow. However, the same file in the same USB port copied to the EMTEC SpeedIN' USB 3.0 S600 flash drive in just seconds.
Copying files isn't as fast on the Samsung Galaxy S7 Edge, but that's not what I use it for. I copy over a large video collection to the large drive. Then, I watch them from the phone or stream them over a Chromecast to a TV or projector.
Users can also get a 512GB EMPTEC SpeedIN' X600 USB 3.0 Portable external 1.8'' SSD drive. Put all of your photos, documents and video files on it and connect to the Samsung Galaxy S7 Edge via the USB OTG adapter.
XBox 360 USB Controller
Do you own an XBox 360? The wired controllers that work with the XBox will plug into the Samsung Galaxy S7 Edge OTG adapter and work out of the box with tons of games from the Google Play Store.
Other Great Samsung Galaxy S7 Edge Accessories
The rest of our accessories work with the Samsung Galaxy S7 Edge and don't use the USB OTG adapter that came with the phone.
Samsung Galaxy S7 Edge Cases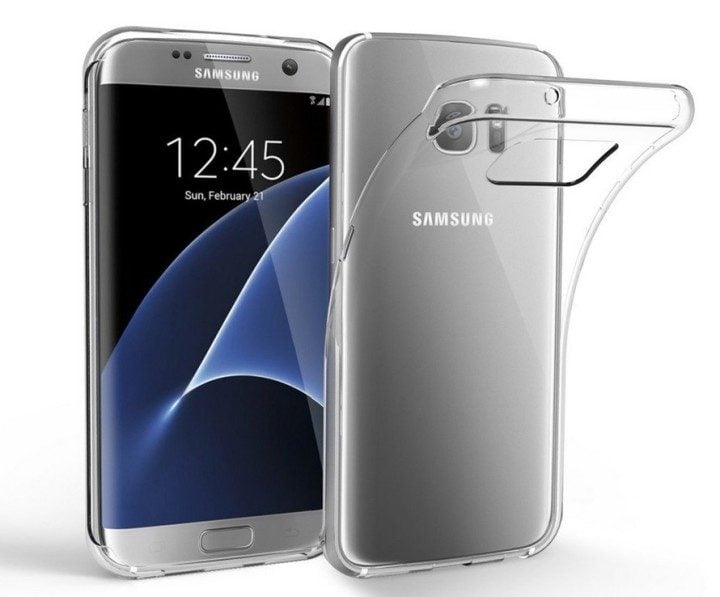 Need a good case for the phone? Find one in our roundup of Samsung Galaxy S7 Edge cases. Of the 15 cases in that roundup, I chose the EasyAcc Galaxy S7 Edge Clear TPU Case because it's a minimal case that lets the beauty of my gold Samsung Galaxy S7 Edge show through.
Phiaton BT 460 Headphones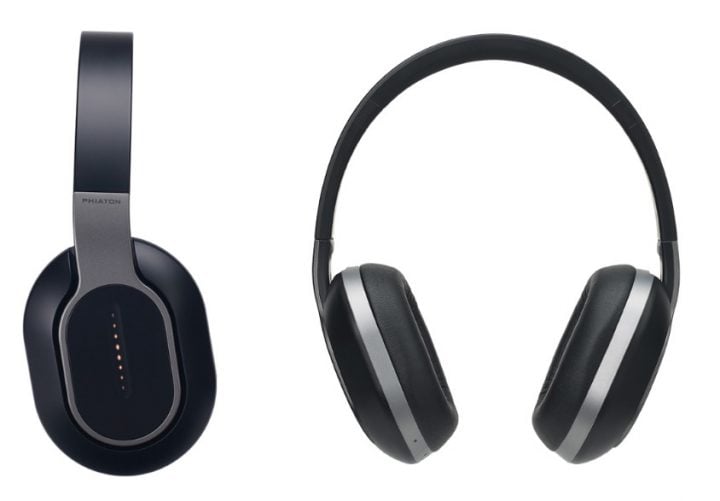 I love Phiaton Bluetooth headphones and earbuds because they've got great battery life and sound pretty good. For the price, they're better than average.
The Phiaton BT 460 Headphones fit comfortably and offer versatility since the user can connect over Bluetooth 4.0 or via a wired stereo cable included with the headphones. They also come with a nice carrying case that protects the headphones and keeps the extra cable safe.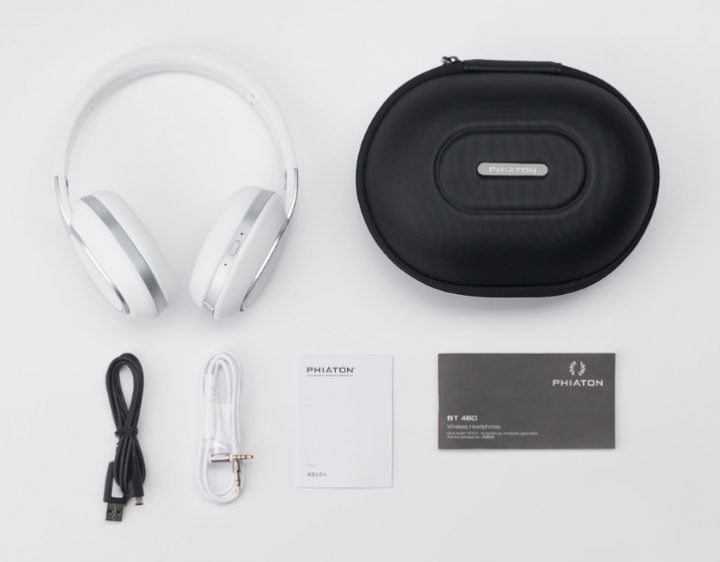 The BT 460 puts a touch interface on the side for controlling media and for answering or hanging up phone calls.
Get the black version at Amazon for $200. Ear bud fans should check out their MS 300 Bluetooth headphones for $100 at Amazon.
Ricoh Theta S 360-degree Camera
The Ricoh Theta S 360-degree camera shoots high quality video and decent quality images in 360 degrees at once. It's a fun camera for the right circumstance. I took a shot while visiting the college my son plans to attend this fall. Click that link to experience it in 360 degree mode. You can pan and tilt with a mouse to see the entire area in the shot.
The above shot is a screenshot from the Ricoh online sharing site. To experience the 360 degree version go to Ricoh's sharing site.
Get the Ricoh Theta S Android app to offload the images and videos from the Ricoh Theta S camera to the Samsung Galaxy S7 Edge. Use the Theta+ app to edit the spherical images and videos for sharing online. You can post 360-degree images and videos or edit an image and cop it to create something artistic and interesting like the shot below of the front of my church.
Also, the user can create images they can view using the Samsung Gear VR headset that many got for free when buying the Galaxy S7 or S7 Edge.
Get the camera for $350 from Ricoh.
Z1-Smooth 3-axis Handheld Smartphone Stabilizer Gimbal
Serious videographers can use the Z1-Smooth 3-axis Handheld Smartphone Stabilizer Gimbal (now $232 on Amazon) to capture great video with their Samsung Galaxy S7 Edge camera. It's not a cheap tool, but it does transform jerky handheld video to smooth handheld video.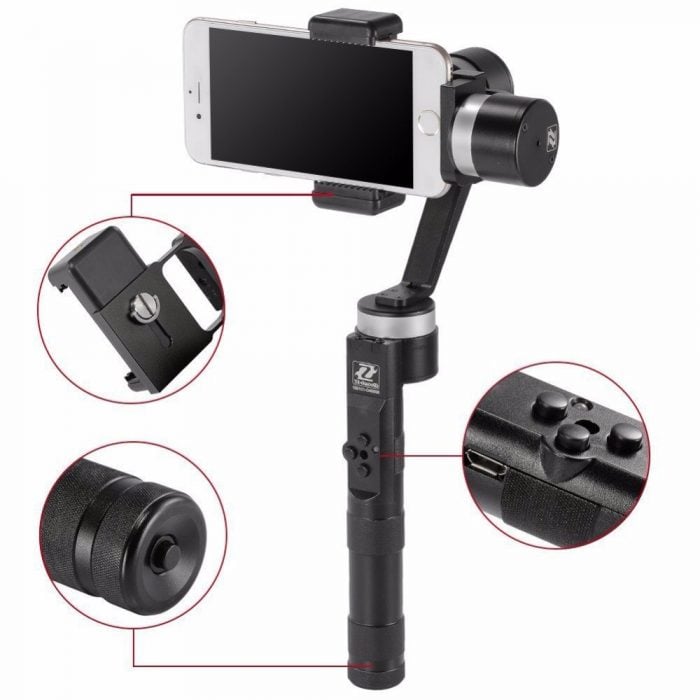 The average smartphone user won't want to invest in a tool like this gimbal. It's for people who want to use the incredibly good S7 Edge camera and plan to shoot video for professional uses. For example, a real estate agent may not want to carry a video camera when they've got a great phone camera. Use this to get high-quality video. Other pros that don't want to master a serious camera and can't afford to hire a videographer, but want pro-quality video can use the gimbal to shoot it on their phone.
The above video includes a few sample videos that come from using the iStabilizer with a phone. You will see how smooth the video looks even though the videographer shot it while walking and carrying the phone.