10 Best Galaxy S7 Edge Screen Protectors
iCarez Galaxy S7 Edge "Curved" Screen Protector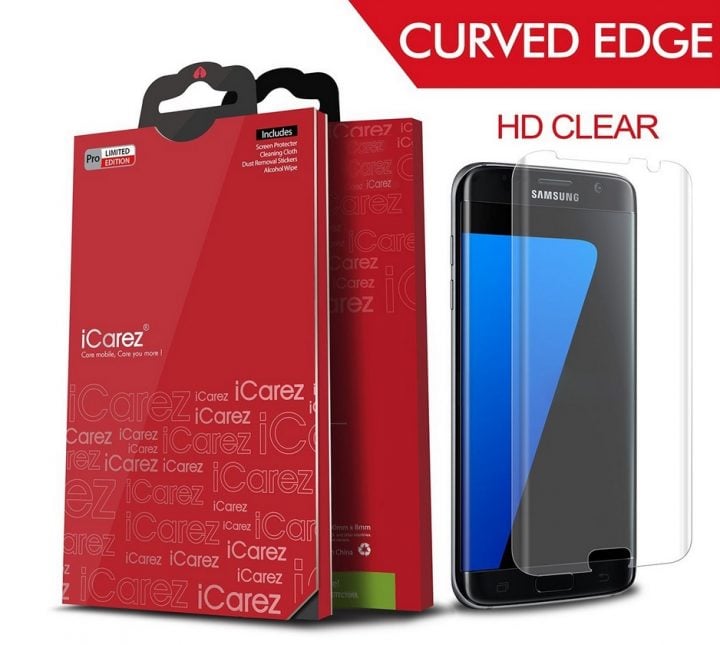 If you need basic protection, consider iCarez. They sell an affordable 2-pack that gets the job done, but it's a film and not glass.
This company sells a 2-pack for only $6. It's easy to install, goes on clear, and works great. The glass screen protector from iCares has poor reviews, so we'll skip it for now. If you just want to prevent scratches, buy this.

As an Amazon Associate I earn from qualifying purchases.