10 Elder Scrolls Online Release Date Tips
In two days, Bethesda and ZeniMax will release the highly anticipated Elder Scrolls Online for PS4 and Xbox One. With the Elder Scrolls Online release date just two days away, we offer a few release date tips for those that are thinking about buying the game and those that have already committed to it.
On April 4th, 2014, Bethesda and ZeniMax released the next big installment in the Elder Scrolls franchise. Instead of a successor to the popular Skyrim, the publisher and developer released Elder Scrolls Online, an MMO that's set in the well known continent of Tamriel.
In May, shortly after the release for PC, the companies announced that they would push the Elder Scrolls Online for Xbox One and PS4 release into late 2014. In late 2014, the companies revealed that they needed more time and that the game would arrive in 2015.
The PS4 and Xbox One Elder Scrolls Online release is now confirmed for June 9th which is just two short days away. Naturally, PS4 and Xbox One owners are excited, particularly those who have been waiting for more than a year for this game's release on console.
With the Elder Scrolls Online PS4 and Xbox One release just two days away, we want to arm you with some release date tips that will help those of you that have pre-ordered the game and those of you who are on the fence about picking up the game. These are our Elder Scrolls Online release date tips.
Set Aside Time & Free Up Space
If you pre-order Elder Scrolls Online for PS4 or Xbox One online, you can now pre-load the game on your device ahead of its release date. You won't be able to play the game before June 9th but this will allow hardcore players and those who are excited to get onto the server as soon as possible.
Now, keep in mind, the installation process is going to take some time. The game is 50GB+ in size and over a fast connection, it took us around 45 minutes to get the game downloaded and installed. Mileage is going to vary based on connection speed. If you bought the physical copy, you'll face a long installation time as well.
If you're tight on space and you don't own an external hard drive, you're going to want to free up the necessary amount of space before June 9th or whenever you end up buying the game. For some of you, this will require some strategy.
Research ESO Plus
If you plan on committing to Elder Scrolls Online for the long haul, you might want to take a look into the ESO Plus membership that allows you to get free access to DLC, level up traits, gather more gold, and gain experience faster than normal non-paying players. Here's how the memberships breakdown:
30-day Membership:
1500 crowns at the start of each 30-day membership period
Access to all downloadable content for the duration of membership
Exclusive character progression bonuses for the duration of membership

10% bonus to experience point gain
10% bonus to crafting research
10% bonus to crafting inspiration gain
10% bonus to gold acquisition
90-day Membership:
4500  crowns at the start of each 90-day membership period
Access to all downloadable content for the duration of membership
Exclusive character progression bonuses for the duration of membership

10% bonus to experience point gain
10% bonus to crafting research
10% bonus to crafting inspiration gain
10% bonus to gold acquisition
180-day Membership:
9000 crowns at the start of each 180-day membership period
Access to all downloadable content for the duration of membership
Exclusive character progression bonuses for the duration of membership

10% bonus to experience point gain
10% bonus to crafting research
10% bonus to crafting inspiration gain
10% bonus to gold acquisition
30 day memberships are $14.99 per month, $13.99 for a 90 day membership, and $12.99 for a 180 day membership. The memberships include recurring payments so you'll need to cancel your account before the end of membership period if you don't want to get charged again.
Those who have used ESO Plus (we never subscribed to it for PC and did just fine) have both positive and negative things to say about the service and you'll want to dig into user feedback before committing your money to it.
Look Into the Imperial Edition
There is a regular version of the game and then there's the Elder Scrolls Online Imperial Edition of the game. Here's what you get for the extra money:
Play as an Imperial: Become an Imperial and play in any Alliance. Gain unique bonuses, crafting styles, gear, and more.
White Imperial Horse: Summon this Imperial mount and journey through Tamriel with speed.
Mudcrab Vanity Pet: Explore Tamriel with a mudcrab pet by your side.
Rings of Mara: Complete the Ritual of Mara with a friend and receive an experience bonus when you play together.
We bought the Imperial Edition for PC and Xbox One for three reasons. One, we wanted access to the Imperial race and immediate access to the Imperial crafting and gear.
Two, we wanted the Rings of Mara because we were consistently playing with a friend. If you are playing with another person, the Rings of Mara comes in handy, especially at the beginning of the game.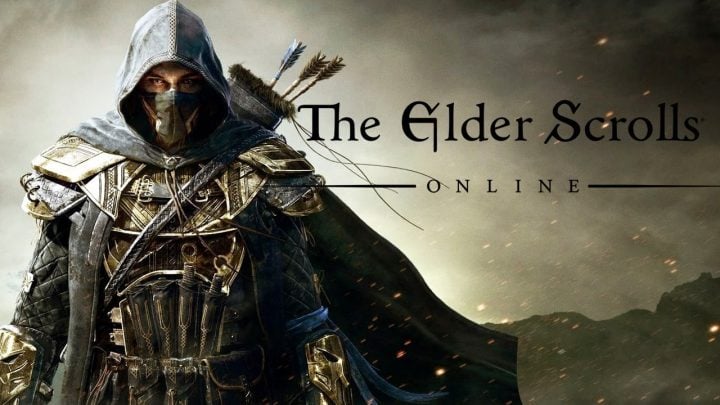 And three, the horse. The horse is also fantastic early in the game as you traverse around completing quests. The mudcrab should be an afterthought.
We found the Imperial Edition to be a worthy upgrade and it's worth a look if you plan on playing Elder Scrolls Online for the foreseeable future.
Explorer's Pack is Probably Worth It
The Explorer Pack is also going to be worth a look. Retailers like Amazon are bundling the Explorer Pack into pre-orders and that's huge. And not just because you only have one more day to put in a pre-order.
The Explorer Pack comes with a few bonuses including:
The ability for the player's characters to join any alliance, no matter which race you choose
The Scuttler, a tiny but loyal vanity pet
Bonus treasure maps that will lead the player to loot
The big thing there is the ability to join any alliance no matter what race you pick. If you don't have the Explorer's Pack, you're going to be far more limited. And in an MMO like Elder Scrolls, you're going to really enjoy having that amount of choice. Look into it and look into it now ahead of the Elder Scrolls Online release date.
Study Classes, Factions & Guilds Beforehand
ESO is a huge time commitment so you're going to want to make sure that you pick the right class, race, faction, and guild. All of these are essential to your Elder Scrolls Online experience and those of you who do a little research beforehand will save yourself a ton of time.
Those of you who are looking for more information about Classes and Factions will want to take a look at the Elder Scrolls Online Wiki, The Elder Scrolls Wiki, and the database over at UESP. These will bring you up to speed with the basics and they'll prepare you better than the character selection information.
It's also important because each race starts in a different zone. While the quests are similar, you might prefer one setting over the others so make sure you do your homework ahead of time.
If you're playing alone or if you and your friends want to create your own Guild, we recommend digging in ahead of the release date. Guilds are great for those that want to meet and play with others and they're also great for making money and getting solid gear. For instance, Guilds feature a Guild Store for goods and gear.
For more on Guilds, we recommend taking a look at Guildex or the Reddit for ESO Guilds.
Read Elder Scrolls Lore Before You Play
If you're going into the Elder Scrolls Online blind or if you just want to refresh your brain about the Elder Scrolls world and races, we recommend taking a look at the various wikis before the release date. The Elder Scrolls Wikia and UESP.net lore page are two great places to start.
The continent of Tamriel is huge with tons of zones, tons of characters, and tons of stories about its history. It's a fascinating world and one that will captivate you. While some of you might prefer to start from scratch, we think it's nice to be armed with a bit of backstory so that the places, people and factions, even the enemies make sense.
Elder Scrolls Online Guides
To level your character, you're going to need to complete quests. Some quests are straightforward while others are going to be very involved.
If your friends aren't online to help or if your community isn't helping, then you're going to want to take a look at a guide. We recommend three guides in particular: The UESP guide, the Elder Scrolls Online Wikia Guide and the Elder Scrolls Wiki Guide.
Get familiar with all three.
Report Bugs & Look Into Support
ZeniMax and Bethesda delayed the game so that they could polish the game and the multiplayer. That doesn't mean that there won't be any issues though.
There will almost certainly be bugs and problems and instead of moaning and groaning about them, you'll want to report the ones that you see so that the engineering teams behind the game can fix them in upcoming patches. The companies have released a consistent stream of patches since the PC release and we expect the same from the Xbox One and PS4 versions.
We recommend getting familiar with the game's support tools. They will help you if you run into a major problem and they'll help you find temporary fixes ahead of major patches.
Look Into Elder Scrolls Online Deals
We've seen a few Elder Scrolls Deals emerge ahead of its release and if you're looking to save some money, you'll want to investigate.
Best Buy is reportedly hosting some Elder Scrolls Online deals including $20 off when you purchase an Xbox One controller with The Elder Scrolls Online or Xbox One console and $5 off when you pick up The Elder Scrolls Online on Xbox One and 1500 Crowns. Crowns are used in the Crown Store.
The retailer is also offering $10 in reward certificates to those in the My Best Buy program that pre-order the game ahead of its release.
The PlayStation Store is also offering a slight discount on the game where paying PlayStation Plus subscribers can take off 10% knocking the price down to $54.
If You're Unsure, Wait for Reviews
If you're unsure about buying Elder Scrolls Online, wait for reviews. We still haven't seen any Xbox One or PS4 Elder Scrolls Online reviews emerge though we should start see them popping up in and around June 9th. Remember, this is an MMO so reviewers will probably need more time to post their final critiques.
We've been playing Elder Scrolls Online since its arrival last year and while it had some early hiccups, the developers have patched up many of the biggest issues. It's an incredible game, especially if you love Elder Scrolls, but just remember that it's going to take a massive commitment to get to some of the really good zones and content. It's not for everyone.

As an Amazon Associate I earn from qualifying purchases.