10 Exciting Elder Scrolls Online Details Emerge
As we push away from the Elder Scrolls Online release for console and E3 2015, we're finally starting to hear more about ZeniMax's plans for its MMO. Today, a flurry of new information emerged including details about Elder Scrolls Online DLC, deals and more.
Back in May, after a lengthy delay, ZeniMax finally released Elder Scrolls Online for PS4 and Xbox One. In the weeks since the game's release we've seen patches released to fix some of the initial problems and we've seen ZeniMax release some new content including a unique Frost Mare mount. The company won't be stopping there though.
Elder Scrolls Online is not your average game. It's an MMO and that means that ZeniMax will be releasing new patches, new content and big time DLC in the months and years to come.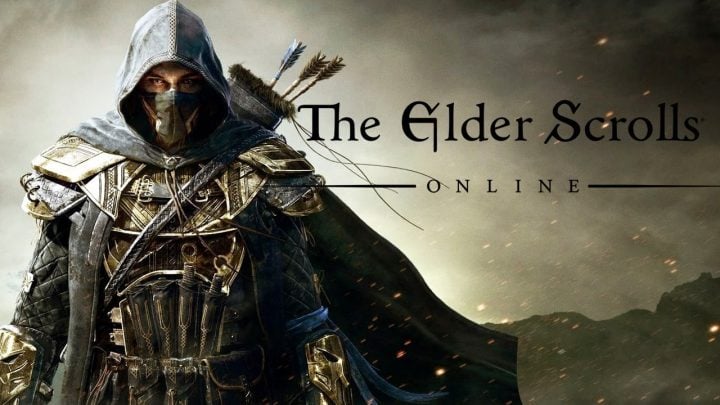 Today, tons of new details have poured out of ZeniMax as the company looks to not only improve its game but entice more players into Tamriel. At E3 2015, the company promised new DLC for 2015 and the game's first major addition, the Imperial City, finally has an official release date. That's not all either.
We've seen several other key Elder Scrolls Online details emerge today and with that in mind, we want to run down the most important things to know as we push deeper into the month of July.
Elder Scrolls Online at QuakeCon
The first thing that you need to know is that ZeniMax is going to be at QuakeCon.
The conference kicks off on July 23rd in Texas  and it will feature both Bethesda and ZeniMax. Bethesda is set to discuss Fallout 4 while ZeniMax developers will take the stage and show off the latest additions to Tamriel:
Developers from ZeniMax Online Studios will be on hand to share what's next for The Elder Scrolls Online: Tamriel Unlimited. Come see what to expect next for the game with on the Ventrilo Main Stage on Friday, July 24th at 4:30pm.
It's looking like the event will serve as a launch pad for many of the Elder Scrolls Online DLC announcements that the company made today and it could also play host to new information. The event is teased as "Imperial City and Beyond" which means that we could see news about the Orsinium DLC or something else. Tune in on July 24th to find out.
Elder Scrolls Online Imperial City Teaser
Today, ZeniMax made some huge announcements and the biggest are the new details about the Imperial City DLC that ESO players have been waiting on for quite some time.
To celebrate the news, ZeniMax released a brand new Imperial City teaser video that showcases the environments but also some of the features that will populate the new zone. It's a must-watch for current ESO players and we recommend taking a look if you're on the fence about the game. It could prove to be a huge motivator.
Imperial City Details
In addition to the new teaser, Bethesda and ZeniMax have rundown some of the biggest features coming with the first big DLC for Elder Scrolls Online. There's more to it then just the new location. Here's the breakdown of what's coming in ZeniMax's big release later this year:
All content is available to players that are level 10 and up
A brand new PvP/PvE space, including the six Imperial City Districts
New quests and key characters within the Imperial City
One new Imperial City PvP Public Dungeon: The Imperial Sewers
Two new PvE Imperial City group dungeons with Normal and Veteran versions: White-Gold Tower and Imperial City Prison
The Tel Var Stone system
23 completely new Veteran Rank 16 item sets, only available in Imperial City
Treasure Vaults that contain new Veteran Rank 16 set jewelry and a chance for even rarer finds
Xivkyn racial motif style
New collectibles only available in Imperial City (pets, polymorphs, and a costume)
The company notes that the zone is made up of six districts, a vast network of Imperial sewers, and the White-Gold tower in the middle. If you're familiar with Elder Scrolls IV Oblivion, you're probably going to feel right at home in the Imperial City.
Imperial City Release Date for PC
In addition to these new details, the developers have also announced firm release dates for the Imperial City DLC. Unfortunately, it's not coming out tomorrow.
If you are playing on PC or if you're planning to buy the game once Imperial City becomes available, note that your release date is going to be August 31st. This is the first Imperial City release date. It's not surprising to see the DLC released for PC first. After all, the PC version of the game has been out since 2014.
Imperial City Release Date for Xbox One
Next in line for the Imperial City is the Xbox One. Xbox One players will have to wait two weeks for the DLC to arrive as September 15th is its confirmed release date. We don't expect that date to move.
Imperial City Release Date for PS4
PS4 ESO players won't have to wait long to enter Imperial City. The DLC for the PlayStation 4 will arrive just a day later on September 16th.
ESO Imperial City Price
The Imperial City DLC isn't free unless you have an ESO Plus account. If you have an active ESO Plus Membership running at the time of the DLC's release, you'll be able to download the content for free. If you don't have an ESO Plus Membership, you'll have to buy the content from the Crown Store.
Those of you looking to buy the DLC will need 2,500 crowns. You'll need to buy them from ZeniMax's website or you can buy them online while in-game.
Huge Elder Scrolls Online Patch Detailed
In addition to this DLC content, ZeniMax will be rolling out a base-game Imperial City patch that will come to all players at no extra cost. The patch includes tons of fixes and some unique content that will surely please those who don't like having to pay extra for new features.
15% decrease in the amount of XP it takes to gain a Veteran Rank
100% more XP for all public dungeons
50% more XP for all Veteran Rank quests
20% more XP in Craglorn
Veteran Rank increased to 16
Racial Passive improvements
Mundus Stone buff improvements
Glass racial motif style
Improvements to existing item sets
The ability to hide mount visual upgrades
New crafting skill line passives
New Undaunted pledges
Tons of combat and gameplay balance changes
Improved end-of-campaign Alliance War rewards
…and more!
The company says that it will release the full patch notes later on this month.
More Details Incoming
In addition to QuakeCon, ZeniMax says it will be hosting pre-launch events for Imperial City. Every single week it's going to be releasing new information about the DLC including art, guides, in-game events, and contests. They'll also be hosting Imperial City live streams on their Twitch channel to promote the launch.
New Elder Scrolls Online Deals
Finally, some details outside of these announcements. We've tracked down several enticing Elder Scrolls Online deals that PS4, Xbox One and PC owners need to be aware of.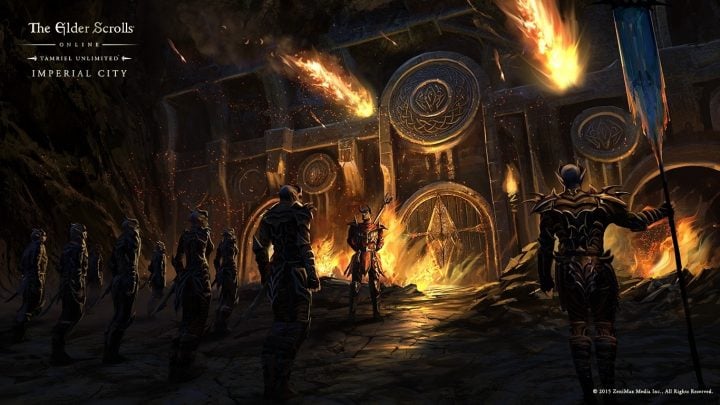 Amazon has knocked the price of all three down a notch with the PS4 version coming in at $40. That's much cheaper than its usual $60 price tag.
Best Buy is also hosting a sale on the Xbox One, PS4 and PC versions of the game. All three currently cost $40. It's not clear how long these deals will last.

This article may contain affiliate links. Click here for more details.