At WWDC 2014, Apple announced the new iOS 8 update for iPhone and iPad and detailed a number of features that will be coming with it this fall. Despite the announcement, there are still iOS 8 rumors swirling around and here, we take a look at the 10 most exciting things Apple may have kept out of view.
In the buildup to Apple's annual developer conference, we heard rumors about what Apple would announce during its day one keynote at the Moscone Center in San Francisco. Rumors in particular pointed to a brand new OS X 10.10 update for Mac and a brand new iOS 8 update for Apple's iPhone, iPad and iPod touch.
Sure enough, Tim Cook and fellow Apple executives took the stage and showed off OS X Yosemite and iOS 8, updates that will be delivering tons of new features in the fall.
iOS 8 may not have been the only star of the show but it's an update that is certainly an exciting prospect for iPhone and iPad owners due the updates that it has on board. Apple is bringing changes to the Notification Center, changes to iMessage, changes to the photo app, changes to camera, and a whole lot more. It's not the massive upgrade that iOS 7 was but it's still going to be important nonetheless.
Apple demoed a number of iOS 8 features on stage, announced several more, and pushed the iOS 8 update into the beta program. Needless to say, we know a lot about the iOS 8 update already. However, there were some things that Apple did not announce on stage at WWDC and that's what we want to take a look at here.
Despite being official, iOS 8 is not a finished product. In fact, there is a very good chance Apple did not reveal the entire update on stage or in the iOS 8 beta. There are still plenty of iOS 8 rumors and here, we take a look at the 10 possibilities that have us the most excited about the fall and beyond.
iPhone 6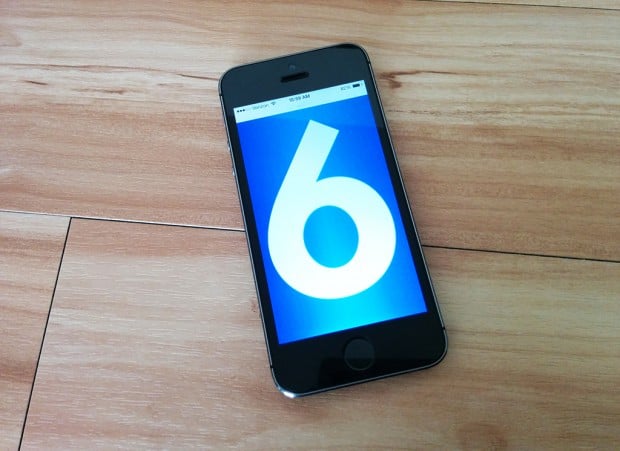 The grass is green, the sky is blue, and iOS software always gets released alongside new iPhone hardware. Prior to WWDC 2014, we heard a whole lot about iOS 8 and OS X 10.10 but we heard a lot more about Apple's rumored iPhone, the iPhone 6.
Apple's new iPhone release is expected to deliver a number of upgrades including a larger display, better camera, improved processor, a whole new design, and yes, the iOS 8 update.
iOS 8 is rumored to be on board the iPhone 6 and there is a very good chance that the new iPhone will deliver some iOS 8 features that we didn't get to see on stage at WWDC. If iPhone 6 rumors are accurate, we could potentially see a larger iOS interface with better looking applications and we could potentially see Apple and developers optimize their software for the larger display.
iOS 8 Release Date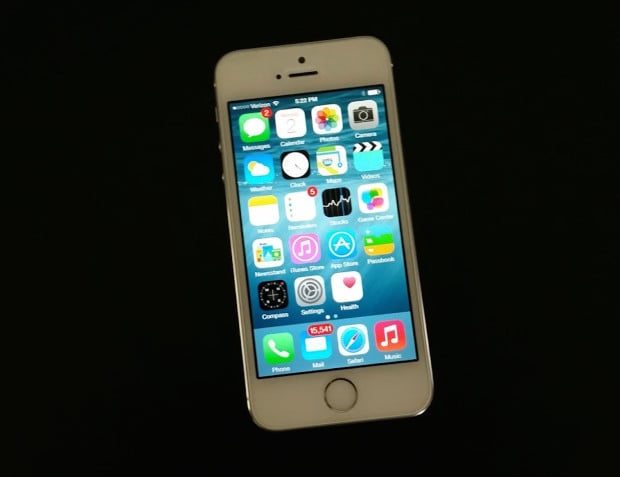 The iOS 8 release date was confirmed for the fall but Apple did not attach a specific release date to its brand new software. Fortunately, iPhone 6 release date rumors have centered on a very specific month of the year and because iOS software typically arrives right before a new iPhone, rumors have helped us key in on a potential iOS 8 release.
iPhone 6 release date rumors point to an arrival in September. This is the month that Apple used for the past two iPhone launches and a month that a number of sources have pegged for this year's new iPhone release.
September 19th has been thrown around as the potential iPhone 6 release date. The date makes sense given that Apple likes to release the iPhone on the Friday that falls two weeks out from the announcement date. If true, we could see the iOS 8 update release fall on any the four days that precede that date.
What's important though is that iPhone 6 rumors virtually all point to September. And that means that there is a very good chance the iOS 8 update will be released sometime during that same month.
Split-Screen Multitasking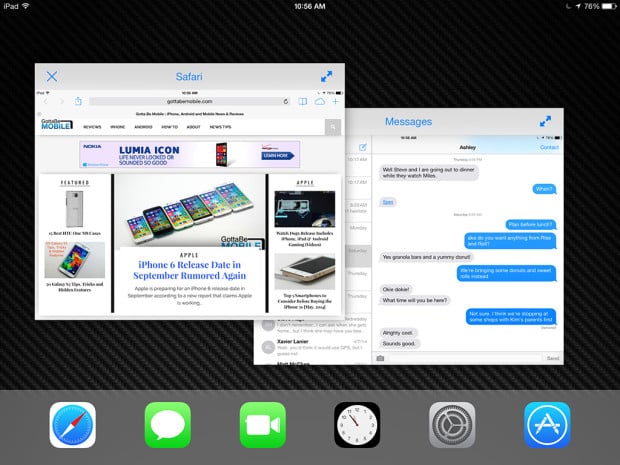 Shortly before the iOS 8 announcement, we heard that the company would not be showing off the split-screen multitasking that was rumored to be coming to iPad. As it turns out, that information was solid. The highly anticipated feature was nowhere to be found on stage and it now looks like it might be one of the features that Apple debuts later on this year.
Last month, 9to5Mac reported that "sources with knowledge of the enhancement in development" said that iOS 8 will come with a split-screen multitasking feature for iPads that will allow users to take advantage of two apps at once. It's a feature that's currently available to owners of Microsoft's Surface tablets and Samsung's Galaxy Tabs, but not to iPad users.
In addition to the split-screen multitasking, sources say that the feature is also designed to allow for apps to more easily interact with each other. Users would be able to able to drag-and-drop text, video or images from one app to another when in split-screen mode. The feature supposedly won't be limited to just stock iOS apps either. Apple will apparently allow developers to give their apps this ability.
Obviously, this would be huge for owners of Apple's slates but it appears that we're going to have to wait until the fall to find out how the feature is going to work inside of iOS 8.
iPad as Second Monitor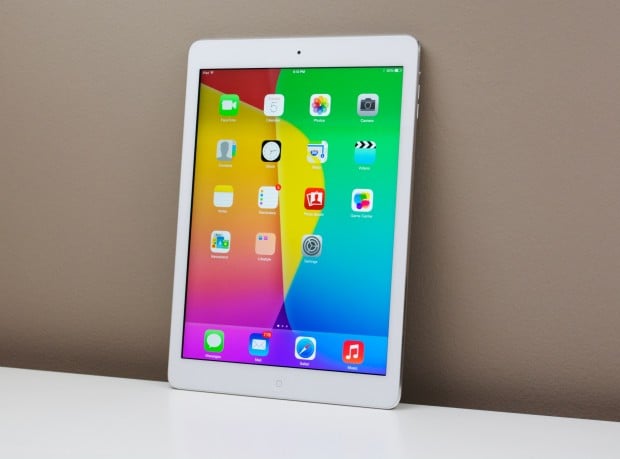 Mark Gurman from 9to5Mac suggests that "Apple has been testing a new feature for iOS that allows customers to connect an iPad to a Mac for use as an external monitor." It's said to be similar to the AirDisplay feature that is currrently available on the App Store.
While this would be a huge addition, Gurman warns that it may not be ready for the iOS 8 update.  Still, even the slight possibility of this being added to the fold later this year or with an iOS 8.1 update has us genuinely excited.
VoLTE
It's clear that VoLTE is the future of LTE. In fact, today, T-Mobile lit up San Francisco with its brand new network. For those not familiar with how VoLTE works, it allows users to make high quality phone calls over an LTE network. It also allows users to talk and surf on their phone at the same time. This is huge for iPhone owners on Verizon that have not yet been able to do that.
iOS 8 rumors suggest that it will deliver VoLTE support to the iPhone 6 and perhaps, the iPhone 5s as well. This remains unconfirmed but with carriers like Verizon shifting to VoLTE later in the year, there is a very good chance that iOS 8 will deliver the necessary support when it arrives this fall.
Mobile Payments
iPhone 6 rumors continue to hint at the inclusion of NFC support for mobile payments. This is something that Android smartphones have supported for quite some time so while it would be new to iPhone users it wouldn't be new to smartphone users as a whole.
A new iPhone 6 report from Morgan Stanley adds to the speculation with claims Apple will add NFC to the iPhone 6 to back an "iWallet" effort. In a note shared with Apple Insider Morgan Stanley analyst Craig Hettenbach tells investors, NFC is a "core part of its mobile payments strategy." Hettenbach's report notes that mobile payments may be at a tipping point which would convince Apple to join the fray.
iOS 8 could very tie into these massive changes later on this year. Google, for instance, offers a Google Wallet application to Android users that wish to turn their smartphone into a credit or debit card via NFC.
iTunes Radio App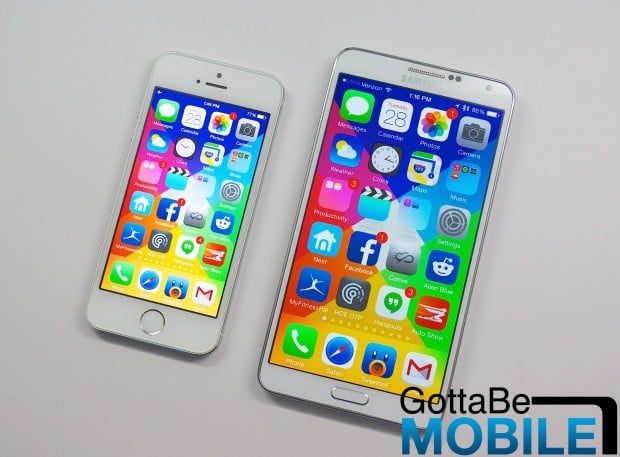 Oddly enough, Apple didn't announce the standalone iTunes Radio application that many were expecting it to announce on stage at WWDC. The change was, and is, expected to bring more exposure to the application that is Apple's answer to the likes of Pandora and Spotify.
According to Gurman, the advantage will be that users will give the application more exposure. It would also give users quicker access to the application. Right now, users must access it through the Music application.
It doesn't look like it's going to be a massive change but better accessibility for one of iOS 7's big additions is exciting nonetheless.
Transit
While iOS 8 will be bringing some changes to Apple Maps, we didn't hear about all of the massive changes that are expected to touch down with Apple's brand new iOS update.
One feature we didn't hear about on stage is the transit feature that the company will apparently bake into the application at some point down the road. Rumors suggest that iOS 8 will, at some point, allow iPhone and iPad owners to navigate using buses, trains, and the subway. It also appears that we'll see improved transit for airports.
It will evidently be included as a new view amongst the familiar Standard, Hybrid and Satellite options and it will also be included alongside the walking and driving options.
It's not clear if this feature will be available with the initial iOS 8 release, there is talk about it being delayed into next year, but it does look like it will arrive with iOS 8 and that's exciting for those that depend on Apple Maps for directions.
iOS 8.1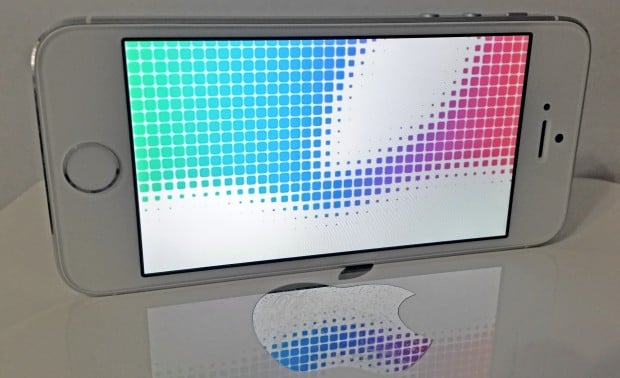 Apple is apparently already at work on an iOS 8.1 update. That in and of itself is exciting news given how important x.1 updates are for the iPhone and the iPad. iOS 7.1, for instance, delivered performance enhancements to iOS 7 users and added new functionality and design tweaks. They are much more than regular updates.
9to5Mac claims that iOS 8.1 could include a number of big time features that don't make it to the initial iOS 8 release this fall, transit directions are one of those features, and he claims that new Apple TV software could debut alongside the update in the future.
iOS 8 Jailbreak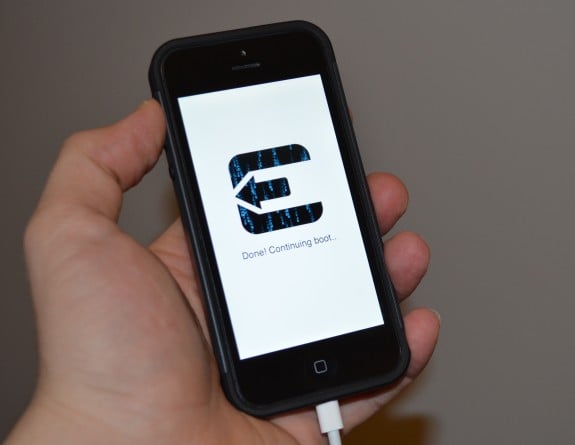 The iOS 8 beta appears to have been jailbroken. And while that doesn't mean that an iOS 8 jailbreak will be released for beta users today or tomorrow, it's a sign of good things to come.
We likely won't see an iOS 8 jailbreak get released until much later in the year. That's because jailbreak developers don't want Apple to patch up the exploits used for the jailbreak too early. What this means is that if developers were to release the jailbreak to the iOS 8 beta right now, Apple would quickly patch it up before the final version of iOS 8 hits the public. That would not be beneficial for any parties involved.
At the very least, this means that there is a chance that we'll see an iOS 8 jailbreak arrive down the road and that should be exciting for those that plan to upgrade to iOS 8.

As an Amazon Associate I earn from qualifying purchases.