10 Important iOS 8.4 Update Details
During its WWDC 2015 keynote, Apple once again confirmed the arrival of its iOS 8.4 update for iPhone, iPad, and iPod touch. And with an iOS 8.4 release now on the horizon, we want to take a look at the most important things to know about Apple's successor for iOS 8.3.
The iOS 8.4 update's appearance on stage at WWDC 2015 wasn't its coming out party. Apple first confirmed the iOS 8.4 update back in April with a release into its beta program. It had already gone through several beta releases before Monday's festivities though the keynote served as a platform to debut many of the iOS 8.4 update's features and a release window.
iOS 9 might have stolen the spotlight but that doesn't mean that iOS 8.4 isn't important. It is, and not just because it will be arriving before Apple's next big release. iOS 8.4 is going to introduce some big changes to iOS including major changes to the Music application.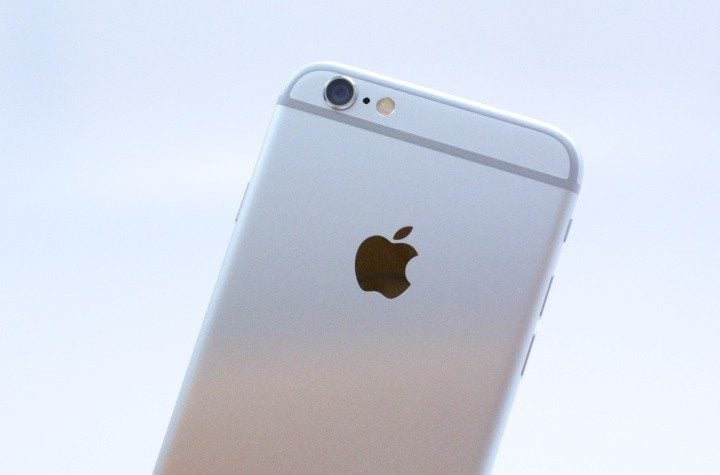 The precise iOS 8.4 release date isn't confirmed but we have a solid lead on when we should expect it to touch down for iPhones, iPads and iPod touch models around the world. With its features and release window now out in the open, excitement for its arrival is starting to build.
With that in mind, we want to talk about the most important things we think you need to know about the iOS 8.4 update for iPhone, iPad and iPod touch.
iOS 8.4 Release for iPhone, iPad and iPod touch
The first thing you need to know about the iOS 8.4 update is that it will be released for iOS 8 powered devices including the iPhone 4s, iPad mini, and iPad 2.
We haven't heard about any exclusive features for Apple's more recent devices which means that the iOS 8.4 change log for these phones and tablets should be similar. There might, however, be a difference in the actual size of the updates. We often see a fluctuation in size though it's rarely more than a few MB if the updates are similar.
iOS 8.4 Release Date
The iOS 8.4 release date is expected to land in and around June 30th. That's the day that Apple will release its new Apple Music service, one of the key features on board the iOS 8.4 software.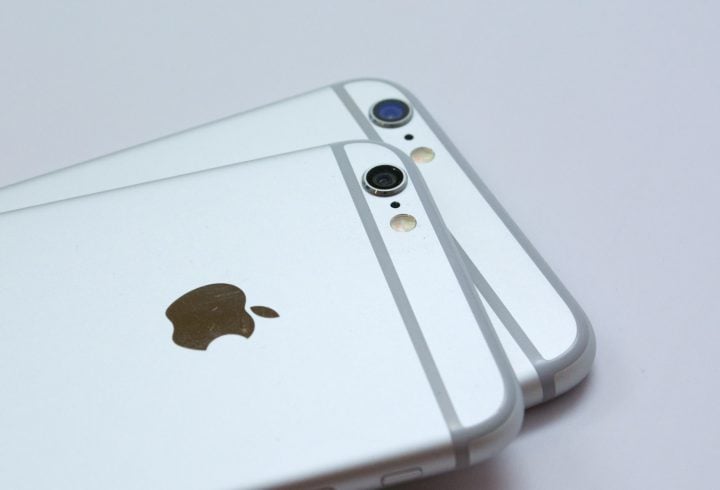 The iOS 8.4 update could land on June 30th, yes, but there's always a chance that it will be deployed before that date. 9to5Mac, a site that's plugged into Apple's plans for iOS, says that "iOS 8.4's public release will likely be timed ahead of the new service's debut."
One way or another, it'll likely be here in June.
At Least One Major Bug Fix for iOS 8.3 Problems
We still aren't sure about the iOS 8.4 update's full list of changes, it's still in beta, but it does look like it will be coming with at least one major fix for iOS 8.3 problems.
The iOS 8.4 update will reportedly deliver a fix for an issue that causes the Messages app to crash or the device to restart when a certain string of Unicode is messaged to a device. Apple recently published a workaround for the problem but it looks like iOS 8.4 will patch things up for good.
There should be more than just that fix though we likely won't get a full list of the fixes until Apple releases a change log later on this month.
Apple Music
The biggest change coming with the iOS 8.4 update is Apple Music. Apple Music is the service that Jimmy Iovine spent tons of time talking about on stage at WWDC 2015 and it's the feature that Apple hopes will bring the company back to prominence in the music sector.
Apple Music ties in with Siri and it will bring a huge catalog of streaming music, curated playlists, artist pages that should include sneak peaks at upcoming tracks, and more.
We recently compared Apple Music vs. Spotify and it's worth checking out if you're looking to sign up for a new streaming music service or you're looking to make a change. We've also taken a look at Apple Music vs. Pandora if you're not into paying money to stream music.
Other Huge Changes
When Apple first released iOS 8.4 back in April, it did so with a long list of changes it's making to the Music application. Here are those changes in Apple's own words:
All-New Design. Music app has a beautiful new design that makes exploring your music collection easier and more fun. Personalize playlists by adding your own image and description. Enjoy stunning pictures of your favorite artists in the Artists view. Start playing an album right from the album list. The music you love is never more than a tap away.

Recently Added. Albums and playlists you've recently added are now at the top of your library, making it effortless to find something new to play. Simply tap play on the artwork to listen.

Streamlined iTunes Radio. Discovering music with iTunes Radio is easier than ever. You can now quickly return to your favorite stations in Recently Played. Choose from a selection of hand-curated stations in Featured Stations, or start a new one from your favorite artist or song.

New MiniPlayer. With the new MiniPlayer, you can see what's playing and control playback while browsing your music collection. To open Now Playing, just tap on the MiniPlayer.

Improved Now Playing. Now Playing has a stunning new design that showcases your album artwork the way it was meant to be. In addition, you can begin wirelessly streaming your music using AirPlay without leaving Now Playing.

Up Next. It's now simple to find out which songs from your library will play next — just tap the Up Next icon in Now Playing. You can even reorder, add, or skip songs whenever you like.

Global Search. You can now search from anywhere in the Music app — just tap the magnifying glass. Search results are conveniently organized to help you quickly find that perfect song. You can even start an iTunes Radio station right from Search.
iOS 8.4 is focused on overhauling Apple's music services. It's not expected to bring much more than these changes, Apple Music, and bug fixes.
iOS 8.4 Jailbreak Release
An iOS 8.3 jailbreak exists. So does an iOS 8.4 jailbreak. However, it's not clear if developers will release these jailbreak exploits to the general public.
At this point, our theory is that developers are waiting for Apple to release iOS 8.4. If the company's update doesn't plug up to the iOS 8.3 jailbreak's exploits, they will release the update as an iOS 8.4 jailbreak. If iOS 8.4 does patch things up, they will probably release an iOS 8.3 jailbreak to the public.
Nothing is confirmed but we should see new details emerge in and around the release of iOS 8.4.
You Can Try iOS 9 Right Now and Downgrade
The iOS 8.4 beta 4 is now available though that's not even the most intriguing iOS beta that's out right now.
On Monday, Apple released an iOS 9 beta 1 to developers. It allows those in the paid developer program to access iOS 9 and its features ahead of its fall release date. It's a tempting proposition though it's not one that we recommend to everyone.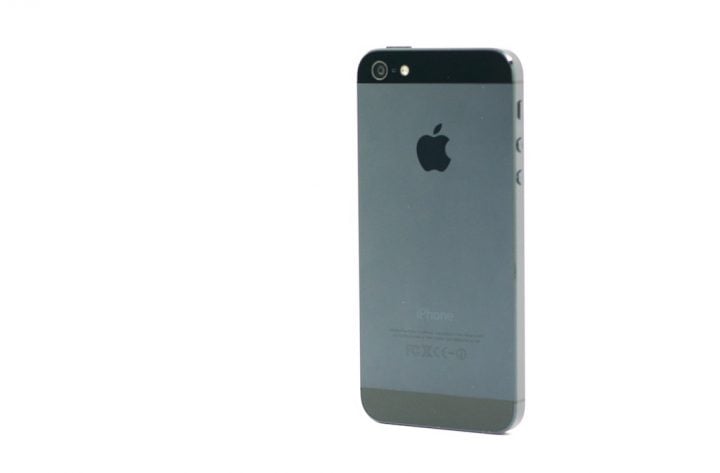 That said, if you want to try the iOS 9 beta right now, know that you can downgrade back to iOS 8 so that you can install iOS 8.4 on your device. We outlined the steps needed to downgrade from the beta back down to iOS 8. Take a look if you're thinking about installing iOS 9 but aren't sure if you want to stay on it.
You Can Try iOS 8.4 and Downgrade
It's also worth mentioning that you will be able to try the iOS 8.4 update and downgrade back to iOS 8.3 if it's not to your liking.
Apple typically signs off on older updates for two weeks. During this signing period, you'll be able to drop back down to the iOS 8.3 update. This means that you should be able to test drive the iOS 8.4 update for a few days before making a final decision.
If you're not familiar with the downgrade process, you'll want to have a look before the iOS 8.4 release date. That way, you'll be prepared.
It's Probably the Last Major iOS 8 Update
We haven't heard any rumors about an iOS 8.5 update so it looks like iOS 8.4 will be the company's big finale. We could see Apple roll out an iOS 8.4.1 update, especially if the music features start exhibiting problems, though nothing is confirmed at this point.
What this means is that you'll want to familiarize yourself with common iOS 8 bug fixes just in case. You can rely on Apple, sure, but the next update might just be the iOS 9 update in the fall.
iOS 8.4 to iOS 9
Finally, it's worth knowing that the iOS 8.4 update won't be the last stop for any iOS 8 powered devices. No, Apple will be updating every single iOS 8 device with its iOS 9 update this fall. Here is the full list of devices that got the iOS 9 beta and will be getting the public iOS 9 release that arrives later on this year:
iPhone 6
iPhone 6 Plus
iPhone 5s
iPhone 5
iPhone 5c
iPhone 4s
iPad Air 2
iPad Air
iPad 4
iPad 3
iPad 2
iPad mini 3
iPad mini 2
iPad mini
iPod touch fifth-gen
We're already seeing some iOS 9 beta users post feedback for key devices like the iPhone 4s so if you own an older device, you'll want to keep tabs on the iOS 9 beta process as we move past the iOS 8.4 release date.

As an Amazon Associate I earn from qualifying purchases.