10 iPad and iPhone Apps for Traveling Preschoolers
Here are 10 iPhone and iPad apps we recommend parents use to keep preschoolers entertained during long trips.
Of course a preschooler doesn't really 'need' an iPad, but many parents can attest to the fact that iPads can make travelling more enjoyable for everyone.
Read: Tech Toys for Toddlers
Finding the right educational games and apps for kids can make sure your little one doesn't become 'that kid' on the plane, or in the backseat of your car.
Transport Jigsaw Puzzles 123 for iPad | $2.99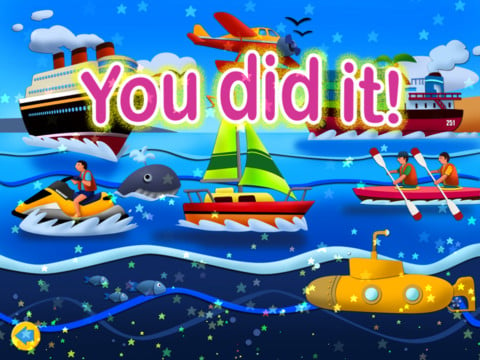 While you're traveling, use the fun of flying or riding a train and let your little ones do a jigsaw puzzle on the iPad. Transport Jigsaw Puzzles 123 for iPad includes 46 puzzles to keep them busy.
Pick between five different skill levels. After your little one finishes all the puzzles in one skill level, you can increase the difficulty to the next skill level and let her try again. The animation and feedback encourages them to keep trying as they learn logical thinking and spacial reasoning sills. Get it in the app store for just $2.99 for the iPad only.
Fish School | $1.99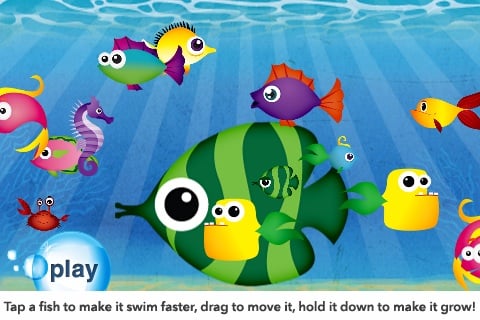 Fish School offers a group of games that help teach preschoolers the alphabet, numbers, shapes, colors and basic visual development using one of eight activities. They make the games come alive with bright colors, playful music and simple activities. The iPad app is $2, and a separate iPhone version is available.
Draw and Tell | $1.99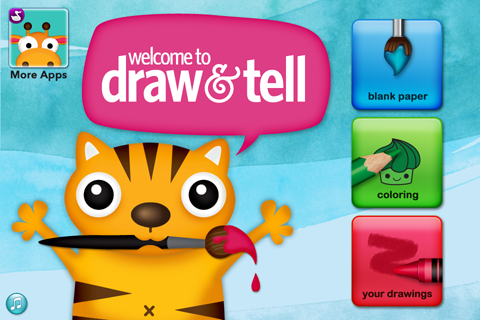 This app also comes from Duck Moose, the makers of Fish School. Get your child inking on an iPad quickly with this simple drawing app.
She can draw, color black and white pictures like you would a coloring book and then add stickers. It comes with a bunch of virtual crayon colors, paint brushes and colored pencils. The paper patterns spice up the pictures.
Your child can add audio recordings to the drawing and send it out to a loved one or friend. Grandma will love receiving one of her grandchild's drawings. Get it for both iPad and iPhone.
Monkey Preschool Lunchbox | $.99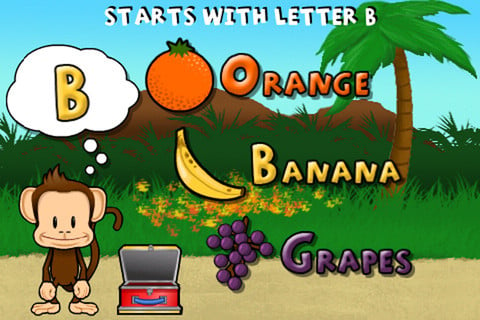 With Monkey Preschool Lunchbox your child will learn and have a great time as she guides her monkeys to pack a lunch in seven different games. Along the way she'll learn about colors, letters, counting, shapes, sizes, matching and differences. The monkeys are fun.
The app will speak the colors, letters and names of objects so she can begin to learn how to read. My school-teacher-wife says this is how kids start to learn to read. They hear sounds and connect them with the shapes of letters and numbers. You can get this app for iPad and iPhone for one price.
When I Grow Up | $.99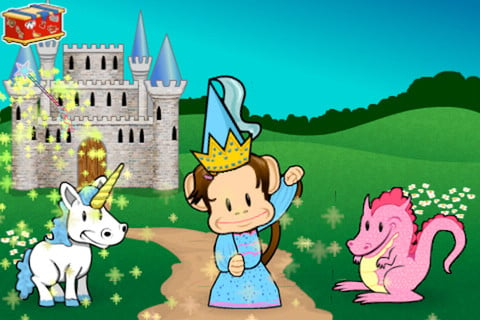 From the makers of the Monkey Preschool Lunchbox, When I Grow Up lets your child imagine what life will be like when they're older. The fun little monkeys will help your child find toys to play with in a virtual playroom. They can dress the monkeys like fireman, astronauts or a princess. The app works on the iPad, iPhone and iPod Touch.
PBS Kids All Aboard the Dinosaur Train | $1.99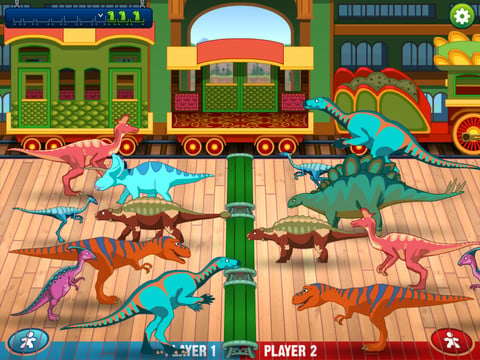 This popular kids show has an app. The Dinosaur Train helps your child learn to match shapes and sizes of dinosaurs as they load them on the train. You can get involved in a two player mode or let them share the iPad with a friend. The app helps with the skill of estimation as they fit the right size and shaped dinosaur into the right size train car. If they do well they can unlock a prize. This app works only with the iPad and is perfect for a summer train ride to the city.
Marble Jar | $1.99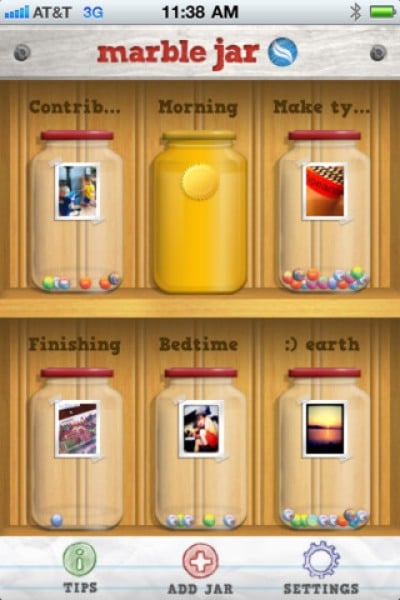 Marble Jar is less of a game and more a way to keep little Susie and Johnny in line. The app sets up jars to represent goals and add marbles to the jars to track children's progress towards those goals. Celebrate when the jar fills up, by buying them another game on the iPad or a new book or movie.
Since a question about apps for a trip inspired this article, let's say you want to keep the kids from getting too loud in the car or on a plane. Tell them they will get a new marble for being quiet for the next five minutes. Set longer periods for older kids and shorter ones for younger children. The app only costs $2 in the app store but offers a wonderful rewards based discipline alternative to yelling or spanking when they're bad. I wish I had this when I was potty training my boys.
Angry Birds | $.99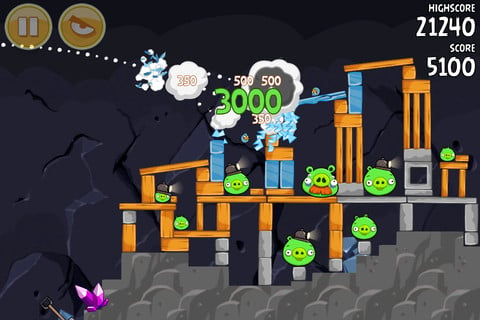 Kids love Angry Birds. They may not get all the details of the game, but this one will keep them going for a while. They also like it more if you play. They feel like they're doing something grown-up because they've seen you hurl birds at pigs too. I would stick with the basic version for them or you can try the new Angry Birds Space, which costs more at $2.99.
iBooks with Read Aloud
Don't forget iBooks. Thanks to the new read aloud feature, your preschooler can enjoy a kids book while using the iPad. You can find all the read aloud books in the iTunes store.
Chicka Chicka Boom Boom is an old favorite that my 18-year-old kid loved as a preschool kid. It costs $13.99 but its worth it. These books offer samples so go download them first and see if your kid enjoys the book before clicking buy.
Who doesn't like Dr. Seuss? You can find a few of his titles too, like Go, Dog. Go! and Are You My Mother?.You will also find a lot of the Olive books, Berenstein Bears, and Curious George, all kid favorites for many generations.
Going with the travel theme, the Franklin book Franklin's Class Trip might keep the kids busy in the car or on the plane.
Apple Video App & iTunes on the Computer
The Apple Video App can entertain kids for half an hour to two hours with either a fun kids TV show or a favorite movie. Find one of the dozens of kid friendly TV shows and movies in the iTunes store and load up an iPad with video fun. You will want to load up on videos before you leave home, since most flights either don't have Wi-Fi or it costs more than you might want to spend. Use iTunes on your computer to do this.
To find kid friendly videos look at the right side of the iTunes Movies page and click the All Categories menu drop down. Pick Kids & Family. To find movies for your preschooler, scroll down and look on the right side. A section lets you browse by age. Click the age of your kids to find videos suitable for them.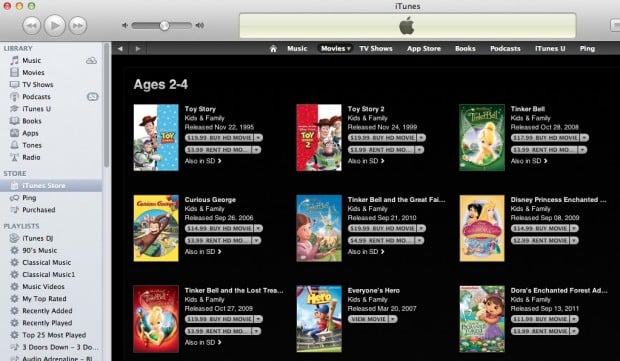 From the TV Shows tab click the All Categories drop down and pick Kids. Scroll down and on the right you will see the Network & Studios list to find shows on a certain network, like PBS Kids.
Find More Apps for Kids
You can find kids games and education apps the same way you did video. In iTunes click on the App Store tab at the top. Click on All Categories drop down like we did above. Pick Education and many of the titles listed there will grab your kids' attentions. Do the same, only pick Games from the drop down menu to find games. At the bottom right after you scroll all the way down you will see categories of games. Pick Kids to find games for your children.