10 iPhone Apps for the Best Windows 10 Experience
Microsoft offers a ton of iPhone and iPad apps. To be more precise, Microsoft – who has a mobile operating system of its own – has 67 different apps available in the iTunes Store. These apps are a mixed bag of initiatives. Many are based on core apps and services that the company offered in other ways before. A growing number of them all connect together, giving you a better Windows 10 experience if you've upgraded to that operating system already.
Read: Windows 10 Review – A Love Affair
The company is still developing its own operating system. But Windows Phone has always had, and will always have limited reach here in the United States. That's not good enough to solidify Microsoft's position is most used software maker. Microsoft's apps and services need to be where the users are. In America they are absolutely on iPhone.
Windows 10 connects with most of the 67 iPhone apps that Microsoft offers now, and using these apps can make your online and digital life a lot simpler. Here are 10 iPhone apps to install on your iPhone now and get the best experience with Windows 10 possible.
OneDrive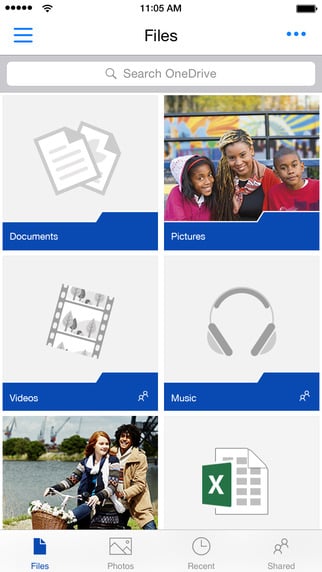 OneDrive is Microsoft's cloud storage solution and syncing tool. Really, its analogous to iCloud. Using a mix of apps and services, users can add all of their files to their OneDrive account and get access to them anywhere. What's more, Microsoft offers up additional storage after you've filled the free 15GB at setup.
As an iPhone user you can have OneDrive automatically back up your pictures and video directly to your OneDrive alongside your Word documents and other files. OneDrive then takes all of this content and makes it available for streaming or downloading on your Windows 10 PC.
Xbox SmartGlass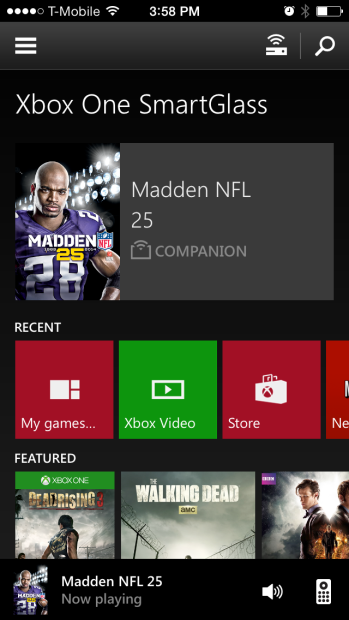 Xbox Live is the service that powers Microsoft's entire gaming ecosystem. There's an Xbox app built into Windows 10 that lets users capture footage from games they own, look at achievements and start parties with other Xbox One members. It can be used as a keyboard for the Xbox One's apps and can stream games and broadcast TV directly from the console.
Xbox SmartGlass isn't as sophisticated as what you have on your Windows 10 PC yet, but it's still pretty robust. The app allows broadcast TV streaming, achievement tracking and browsing for the Xbox Store. You can also reply to messages from the app. Even when you're away from both your computer and your Xbox One you can enjoy what Xbox Live has to offer on your iPhone.
Outlook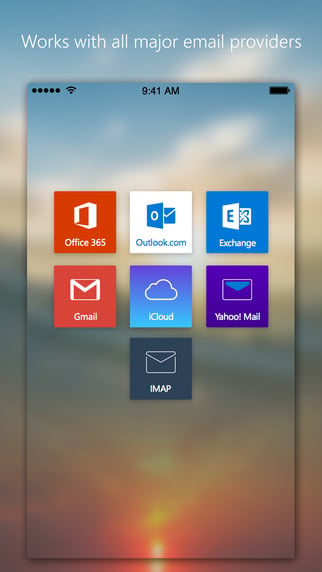 Outlook is Microsoft's Calendar and Mail replacement. Why you'd use them instead of the built-in Mail and Calendar apps is pretty straight forward: simplicity. Microsoft acquired Accompli, a big-name iPhone and Android developer last year. The Accompli team has turned Outlook Mobile into the best third-party email app in the iTunes Store.
The app sorts all email into two categories: Focused and Other. The Focused inbox is all about letting you see the things you should care about. Anything that isn't immediate is dumped into the Other inbox. Swipes let you move, flag or delete emails quickly. What's more, Outlook works with Gmail, Outlook.com, Yahoo, IMAP and other account types.
[ Download Outlook ]
OneNote
Apple just updated its Notes app with iOS 9. Pay no attention that app, it still can't hold a flame to Microsoft's OneNote ecosystem. OneNote isn't a one-off mobile app. There's versions for the web, iPhone, Android and Windows 10.
Think of OneNote as your digital notebook. In fact, you create digital notebooks within it. You can paste text, add pictures, record audio or add hand-written ideas into these OneNote notebooks. All content syncs in the background across multiple devices, making it easier to pick up where you left off later. OneNote Notebooks are also searchable and available on PC and Mac absolutely free.
[ Download OneNote ]
Skype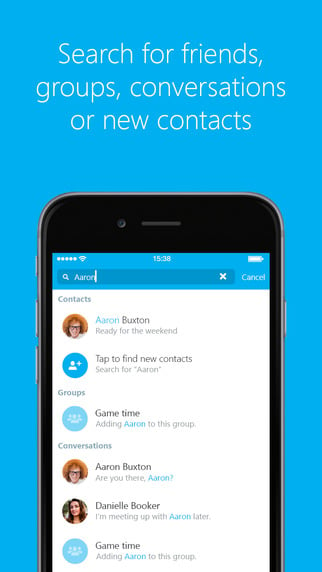 Microsoft purchased Skype some years ago and turned it into its default instant messaging tool. This past month the company updated Skype on iPhone to look more like other iOS apps. Sometime this fall Microsoft plans to release a version of Windows 10 that includes a Messages and Video app for notebooks, desktops and tablets built on Skype. When this arrives, you'll want Skype for iPhone. FaceTime isn't cross platform, but Skype has an app for messaging, audio and video calling on just about every platform that is worth using.
[ Download Skype ]
Cortana
The Cortana personal assistant on your Windows 10 PC is only as useful as your PC is. If you have a desktop, you can't take Cortana with you – yet.
Microsoft confirmed earlier this year that it plans to rollout a version of Cortana built specifically for iPhone. Users will be able to ask the iPhone version of Cortana questions and set reminders just like they can with their PC. Unfortunately, it's highly unlikely Cortana will let iPhone owners change settings like they can with Siri because of Apple's strict iTunes Store policies.
Cortana isn't available yet but is listed by Microsoft in the Phone Companion app as "coming soon."
MSN News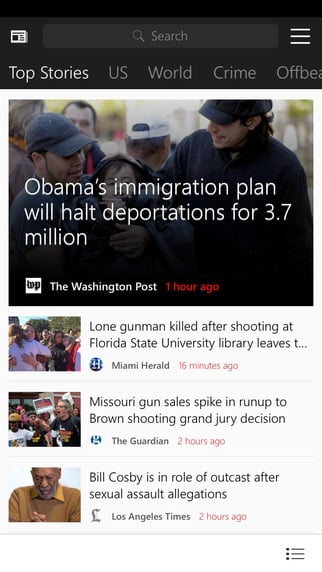 Every time you open you're the Microsoft Edge browser on your Windows 10 PC you get a breakdown of the current news available at MSN. The browser does this by default, and it's pretty handy if you find yourself in the mood to browse the latest news stories while opening new tabs.
You can't take Microsoft Edge with you but you can take MSN News. There's a dedicated MSN News app on iPhone that provides users with all the same stories they'd get in Microsoft Edge automatically. All the topics and tastes you've previously configured on MSN are present in MSN for iPhone.
Office & Office Lens
Finally, there's Office and Office Lens. Windows 10 finally includes some decent replacement apps for the complex and slightly bloated regular versions of Office. If you have an Office 365 subscription these apps sync your documents and presentations and unlock for you. The apps are completely free to view documents and only require an Office 365 subscription on devices with screen sizes bigger than 10 inches.
Word, Excel and PowerPoint are all available for free on iPhone and there's no screen restriction. What's more, the Office Lens app makes digitizing documents to drop into Microsoft Office easier than it has ever been before. Download all four for a great Office experience away from your Windows 10 device.
[ Download Office Lens ] [ Download Excel ] [ Download Word ] [ Download PowerPoint ]
Good luck with your Windows 10 PC. Here's to hoping extending some of those experience beyond your notebook, desktop, tablet or 2-in-1 to your tablet makes getting through every day just a bit easier.

As an Amazon Associate I earn from qualifying purchases.